Leigh Centurions confirm John Roddy as permanent chairman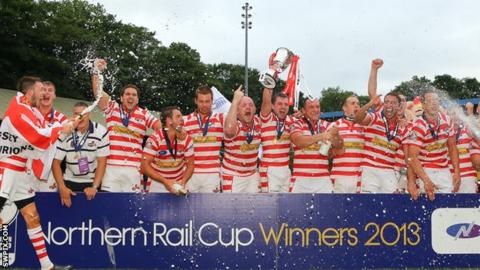 John Roddy has been confirmed as the permanent chairman of Leigh Centurions after a spell in interim charge.
Roddy assumed the role in June, shortly after a new board of management had been put together to oversee the running of the Championship club.
"The last three months have been challenging," he told the club website.
"We have dealt with both organisational and financial issues, at the same time galvanising everybody at the club to focus on our future success."
Roddy continued: "Following a recent general meeting of the shareholders, both the club and me personally are now in a position to consolidate my role as chairman.
"I am delighted to accept the position, knowing I can now concentrate my energy and focus on achieving Leigh Centurions' rightful place in the upper echelons of the rugby league structure once that is formatted."
Paul Rowley's side lie third in the Championship table and won the Northern Rail Cup in July.