Swinton Lions appoint Gary Chambers as head coach
Last updated on .From the section Rugby League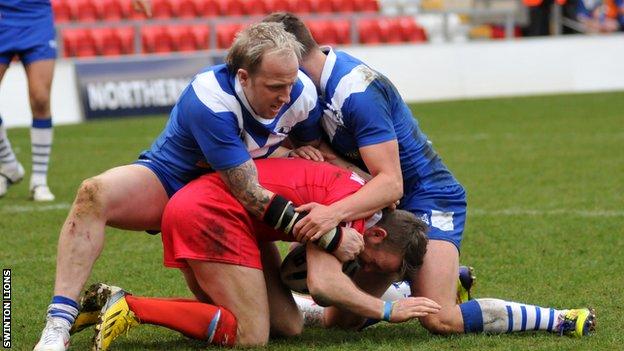 Championship club Swinton Lions have appointed Gary Chambers as their new head coach.
"There was a lot of interest in the job but we were particularly impressed with Gary's experience and track record," said Swinton chairman John Kidd.
"We feel he is the right choice to continue where Steve left off."
Assistant player coach Ian Watson and assistant coach Marlon Billy, who have been in charge of team affairs for the last month, will stay on in their current roles.
Chambers joined Warrington in 1989 and played for 13 years at prop. He then joined the coaching staff and has been responsible for developing the club's academy.
"It's a challenge that I am really looking forward to," said Chambers. "I am aware of where the club is and I know what needs to be done.
"There has been a lot of turnaround over the last few years and it's about developing structures from the inside. That will be my big target. I can't wait to get started."
Swinton have a partnership agreement with Warrington and signed several of the Super League club's former academy players at the start of the season.
The Lions are currently ninth in the Championship with two wins from seven games.