London Broncos to play one game not at The Stoop
Last updated on .From the section Rugby League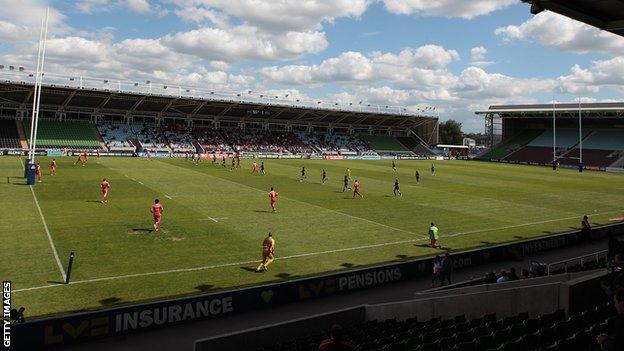 London Broncos will only play one home game away from The Stoop in 2013, rather than the two initially mooted.
The Broncos, who have ground-shared with Harlequins since 2006, will face Warrington in June elsewhere because of pitch maintenance at The Stoop.
They played one game at Leyton Orient and once at Gillingham in 2012.
Chief executive Gus Mackay that they were considering playing even more matches away from their south-west London base.