York City Knights appoint Gary Thornton as coach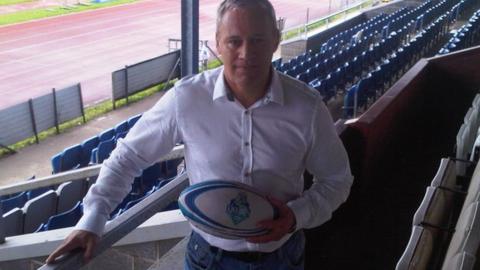 York City Knights have appointed Castleford under-20s coach Gary Thornton as their new head coach.
Thornton will replace current boss Chris Thorman, who is joining the coaching staff at Huddersfield Giants, at the end of the season.
He told BBC Radio York: "I'm absolutely delighted. As soon as the club offered it me it didn't take long to accept.
"They're an ambitious club and I'm an ambitious person. It's always been my desire to return to the Championship."
The former Batley Bulldogs coach has already started looking at recruitment for next year but will not start in the position until 1 November.
As well as replacing Thorman in the dug-out Thornton is keen to find a successor for the half-back on the pitch.
"It's crucial that I get the players I want and that I think can take us forward," he added.
"Our main priority is finding a new half-back. Chris has been the main playmaker and goal kicker this year so I'll be focusing on finding a replacement for him."