West Cumbria to re-pitch for Rugby League World Cup 2013
Last updated on .From the section Rugby League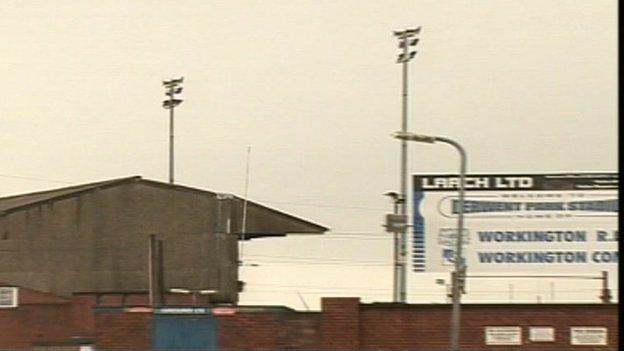 Allerdale Borough Council has agreed to "financially support" a bid by Workington Town to host fixtures at the 2013 Rugby League World Cup.
Executive member Carl Holding tweeted: "We have agreed at today's meeting to financially support the bid."
The parties will issue a proposal for the RLWC 2013 commission to endorse.
Meetings had taken place between the tournament's commission and combined representatives of Workington Town, Britain's Energy Coast and Allerdale Borough Council surrounding interest.
Plans would see fixtures hosted at Derwent Park, Town's current home, while the team headquarters would also be based in the town.
Whitehaven's planned Copeland Community Stadium would become a training venue under proposals to retain a West Cumbria link with the competition.