Salford's Luke Patten to retire at end of season
Last updated on .From the section Rugby League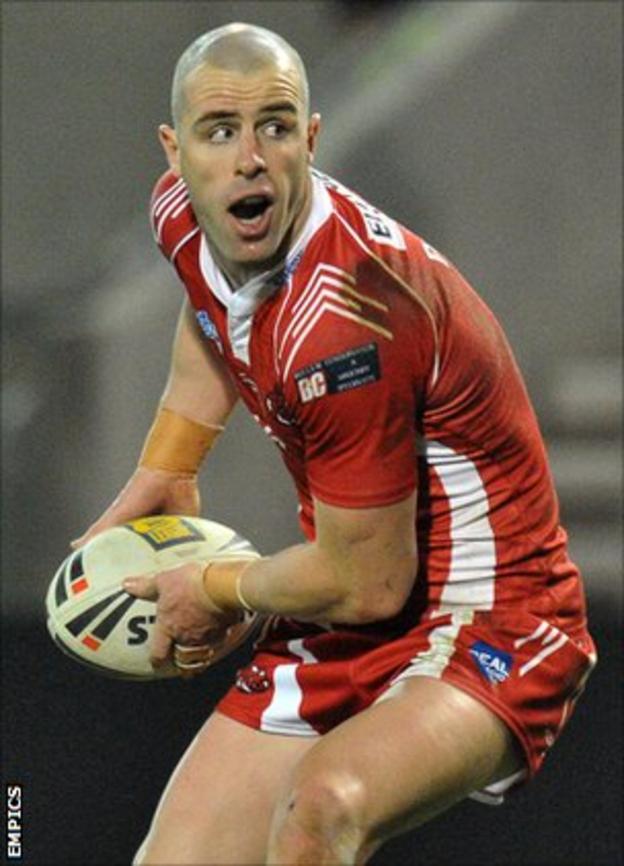 Salford City Reds full-back Luke Patten has announced his decision to retire at the end of the season.
The 32-year-old will return to his native Australia after two years with Salford and commented: "My body has made this decision for me.
"I've always got confidence from training hard, but these days it takes me all week to recover from a game so I can't do that as well I want to.
"I don't want to embarrass myself as 'the guy who had one season too many'."
Patten, who joined Salford from Canterbury Bulldogs at the start of the 2011 season, played all 29 matches for the Reds last year and has continued to be an influential figure for them in 2012.
But he added that he has no regrets about his decision, and wants to bow out from Super League on a high.
"The team has played better this year in patches and I have enjoyed that but I'm still not at where I want myself to be," continued Patten.
"I'm comfortable with the decision. I want to go out playing really well, helping the Reds make the top eight and looking at beating Leeds in the next round of the Challenge Cup.
"I have no concrete plans to be honest. After today, people will know I'm available and we'll see what happens.
"I think refereeing is out of the question now because of the training, but I certainly want to stay involved in the game."