Widnes head coach Denis Betts 'expected dark days'
Last updated on .From the section Rugby League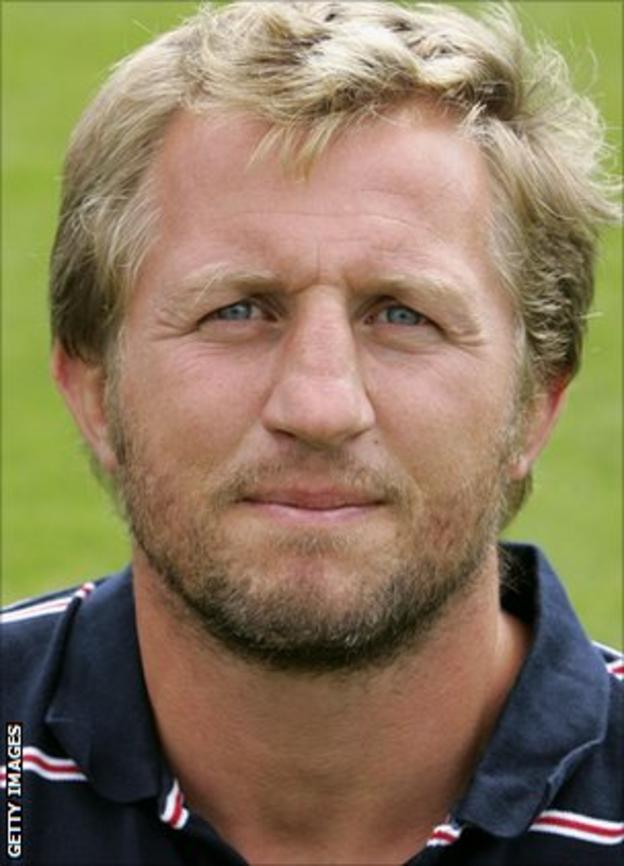 Widnes head coach Denis Betts has admitted that he expected his team to suffer some heavy defeats on their return to the Super League.
"This year is all psychological," Betts told BBC Radio Merseyside. "Our biggest challenge was that we knew there would be some really dark days this year.
"It's a tough ask for a side to be out of the competition for seven years."
He continued: "I'm going to be calling on juniors that have got no Super League experience, no years behind them in the gym and no time spent on the field. Our squad is our squad.
"We can't go to the player tree and pick players off. We can't find those players out of thin air and every side, especially over the Easter period, has got a very tough programme and they're not just going to give players away."
Widnes dropped back to the bottom of the table after conceding 13 tries in their worst-ever Super League defeat.
"They came from a defeat at Wakefield that they felt quite aggrieved by," said Betts. "They felt the performance they put in wasn't good enough last week and we just caught the backlash of that.
"We went toe to toe with them for a bit, but we ended up getting a good hiding."
Meanwhile, winger Paddy Flynn has signed a two-year extension to his contract, keeping him with Widnes until the end of 2014.
Flynn has scored six tries in eight appearances so far this season.
"I've really enjoyed the past four years at the club and I couldn't have wished for it to have gone any better," said the 24-year-old.
"Having been full-time for six months now, the step-up has been everything I hoped it would be and a bit more too.
"There's no better feeling than getting up in the morning and going into a job that you love and where you feel appreciated.
"The Widnes supporters have been absolutely fantastic with me from day one and, with a bit of luck, both individually and as a team we can give them plenty to get excited about over the next couple of seasons."