York City Knights defeat embarrasses coach Dave Woods
Last updated on .From the section Rugby League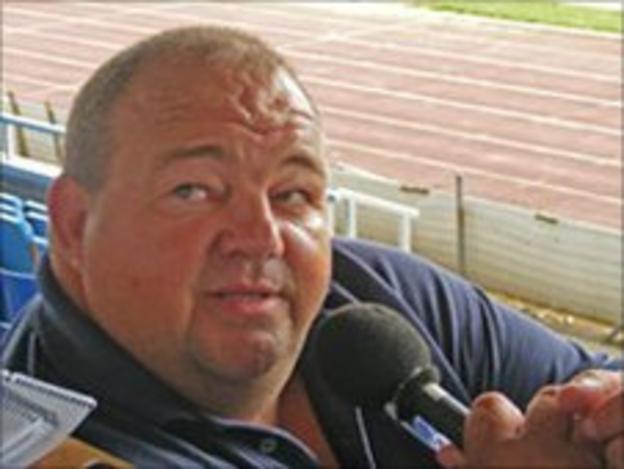 York City Knights coach Dave Woods labelled his side's defeat at Halifax in the Championship as 'embarrassing'.
The Knights remain in the relegation battle after the 76-38 defeat.
Woods told BBC Radio York: "What was on display was embarrassing. To have that many points scored against you is just not good enough.
"We just let them run the show after the first 10 minutes. We were scoring at will when we had the ball but you've got to tackle as well."
He added: "It's a cruel game, rugby league. We started really well and we thought this is one of our days. However, we didn't get any impact from the blokes that come off the bench.
"There are blokes in the squad that whinge and tell me how good they are and that they want to be in the team and should be in the team then get opportunities and don't take them.
"It's just not good enough overall.
"They need to go away and reflect on what they've done. Training on Thursday night might be a very long session.
"We're going to start naming and shaming blokes. Too many blokes want to point fingers and blame each other so we'll go through the video and ask questions.
"It's a team game. Me and the rest of the coaching staff included have to take some responsibility. At the end of the day we're all to blame."