International rugby league makes Wembley return
Last updated on .From the section Rugby League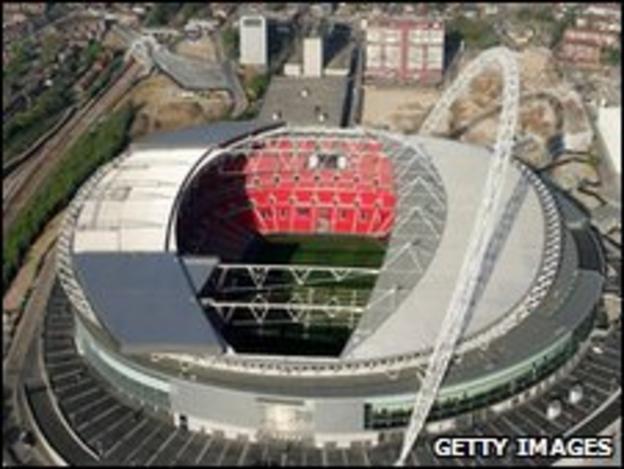 International rugby league is to return to Wembley later this year for the first time since 1997.
Wales, England, New Zealand and Australia will take part in the Four Nations series, which kicks off on Friday, 28 October.
The last international match to be played at Wembley was between Great Britain and Australia.
"We are delighted to be (going) back to one of the world's most iconic stadiums," said RFL boss Nigel Wood.
The chief executive added: "Wembley Stadium is known around the world for staging some of the biggest and most important events in sport.
"With some of the world's best rugby players on show at Wembley, we will undoubtedly raise the profile of the sport on the national and international stage.
"We hope that this fantastic event will help to bring the drama of the sport to a much wider audience, especially with the 2013 Rugby League World Cup only a few years away."
Since 1997 internationals have been held at smaller stadiums.