Rugby Football League faces Sport England funding cuts
Last updated on .From the section Rugby League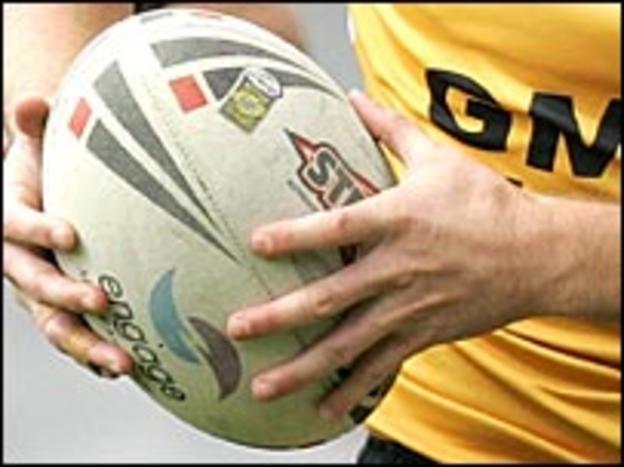 The Rugby Football League (RFL) will lose almost £1m in Sport England grants over the next two years for failing to meet participation growth targets.
Investment will be cut by £956,188 despite an increase of 55,000 adults and secondary schoolchildren registered to play in England last year.
But Super League clubs could get a cash boost from another source as the TV contract with Sky is set to be renewed.
Club chief executives have been briefed about a five-year deal worth over £90m.
RFL chief executive Nigel Wood said the news of the funding cut was a "disappointment" but the game was going through a period of transition.
"Whilst any reduction in funding is disappointing, Sport England recognises the high quality of the governance and management of the RFL and the difficulties the sport has faced in the last two years," said Wood.
"In the last two years we have seen a massive increase in the numbers of people registered to play rugby league and the challenge now is to get those people playing more often and for longer periods of the year.
"Sport England acknowledges that the ongoing change in competition structure across the whole game from a winter to a summer-based competition will help us remove some of the obstacles that have deterred people from playing rugby league."
Sport England chief executive Jennie Price endorsed his comments about a bright future for rugby league.
"Our discussions with the RFL have given us confidence that the very significant investment we are still making in rugby league will deliver value for money," she said.