Rugby Football League optimistic despite funding cuts
Last updated on .From the section Rugby League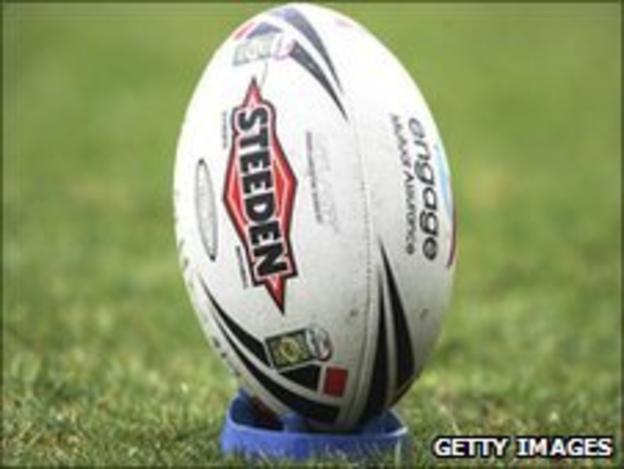 The Rugby Football League (RFL) says it will hit new participation targets despite funding cuts of nearly £1m.
Sport England made the reduction after a survey showed regular participation in the sport had fallen by almost half.
RFL director of participation David Gent said: "It is a significant sum of money, but we're still confident we can hit the 2013 targets.
"Despite record numbers of people playing the game they're just not playing regularly enough."
The number of people playing rugby league at least once a week fell from 88,300 in 2008 to 44,000 between April 2010 and April 2011.
Sport England had given the RFL £24.5m to spend over four years from 2009.
Gent told BBC Radio Manchester: "It could have been a lot worse and Sport England have recognised that we've had two very bad winters which have directly affected participation.
"There's lots of challenges that our community clubs face, because they're in some of the toughest areas of the cities and the towns across England, and they're struggling to get more people to play.
"We need to get people playing from 10 times a year, to more like 20 to 25 times a year. That's what we're committed to doing now."
Sport England chief executive Jennie Price said: "The governing body has recognised the need to change the approach to grassroots delivery if genuine growth in regular, sustained participation is to be achieved.
"Our discussions with the RFL have given us confidence that the very significant investment we are still making in rugby league will deliver value for money."