Jarrod Sammut startled by Crusaders results
Last updated on .From the section Rugby League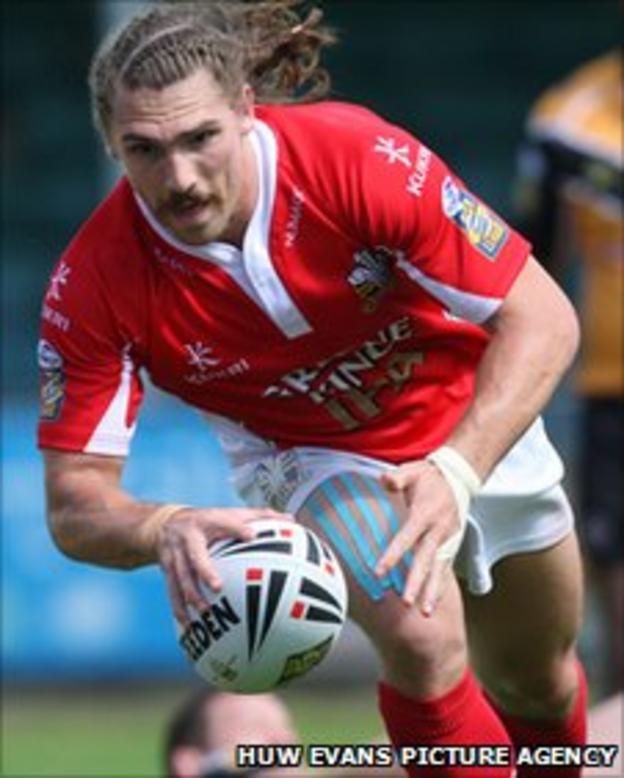 Jarrod Sammut has said Crusaders can no longer offer any excuses for their disappointing Super League results.
Wrexham-based Crusaders lost their 10th league game of the season on Sunday when Wigan Warriors eased to a 48-16 win at the Racecourse.
Iestyn Harris' side remain bottom of Super League having won just three games so far this season.
"We're well past the point of frustration at the moment," said half-back Sammut.
"It's a time of the season now where there's no excuses. We can't be performing as badly as what we are at the moment.
"As soon as that first whistle blows we need to be in the game [with] heads on and at the moment it doesn't seem the case.
"At training we work really hard on everything and things are coming off. But in the game it seems to be a different story."
Crusaders travel to Headingley on Saturday to face Leeds Rhinos in the fourth round of the Carnegie Challenge Cup.
Sammut says the Crusaders will not be taking the competition lightly and that a win would be a much needed boost to the side's confidence.
"Every game is important and no one goes into the game wanting to lose," added Sammut. "We want to win everything.
"The position we are in at the moment, everything is a must win and it's a tough battle.
"The team has still got a lot of confidence in our ability and what we are capable of.
"But when we get down the paddock we need to gel together as a unit and work together."