Crusaders 'desperate' for home win - boss Iestyn Harris
Last updated on .From the section Rugby League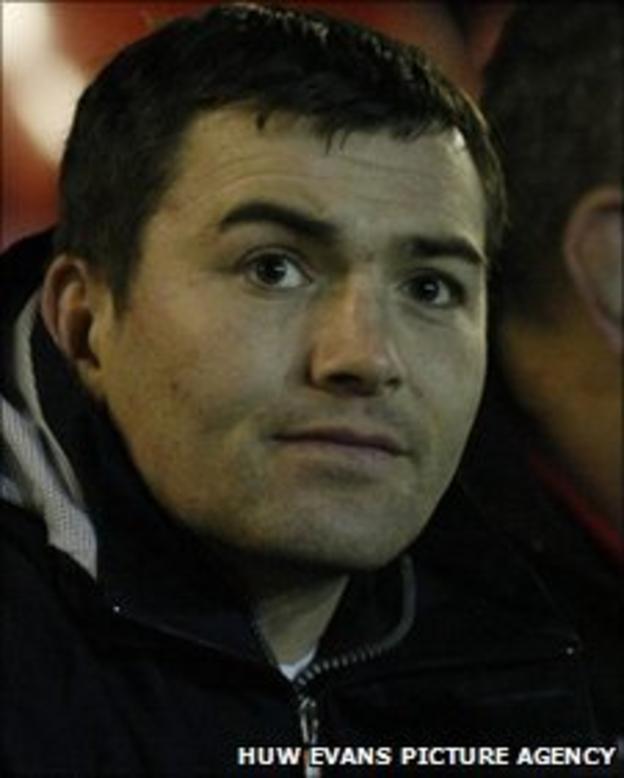 Boss Iestyn Harris says the Crusaders are desperate to record a first win at the Racecourse this season when St Helens visit on Friday.
Both of the Welsh Super League side's two wins have been on the road and against Salford City Reds.
"It's very important that we start to win at home and the players are desperate to do that," said Harris.
He also says reaching nought league points following a pre-season deduction has been a major boost.
Crusaders began the season on minus-four points after breaking the Rugby Football League's insolvency rules amid financial problems last year.
But they have clawed themselves to zero with those two wins from eight - the first coming at the Millennium Magic weekend in Cardiff and the second at Salford's home The Willows.
And rising out of the minus-zone has given Harris and his team a boost ahead of the St Helens clash.
"St Helens, historically over the last 10 years have been one of the top sides and they're proving that again this year," said Harris.
"They've lost some personnel, but they've got some really good youngsters coming through that test you all over the field.
"They're very, very athletic team and you're going to have to be at your best to compete with them.
"So that's something that we've emphasised to the team and they know how important the performance at home is.
"We haven't managed to win at home yet - we've had a couple of losses at home and I think it's very important that we start to win at home and the players are desperate to do that.
"So hopefully we'll see that in the performance.
"That minus four at the start of the year took a lot longer than we expected to overturn and that was the disappointing thing.
"But we're back on zero now. We can start to look ahead and to build and hopefully start to get some points on that board and start to see whether we're a good enough side towards the eighth spot.
"I think it's achievable and we've just got to have a real focus about us and a desire about us to be able to do that.
"If we fall short, it won't be for the want of trying."