Vicky Thornley: Britain's Olympic silver medallist withdraws from World Rowing Championships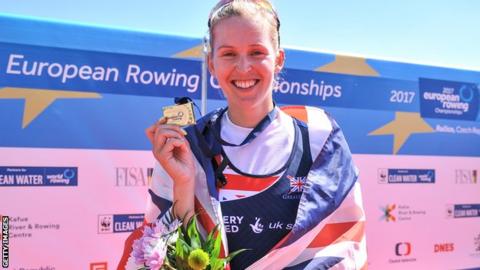 Olympic silver medallist Vicky Thornley has withdrawn from September's World Rowing Championships because of injury.
The 30-year-old from Wales had already pulled out of August's inaugural European Championships.
"Sometimes the desire to be the best overrides the feeling that you may be working a bit too hard and I haven't been able to pull it back," she said.
"It's a really tough decision to make however I've made it with the support of the medical team and my coach."