Great Britain win four more World Cup medals in Linz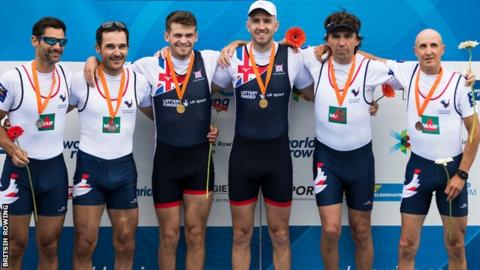 Great Britain won four medals - including gold in the men's double scull - at the World Cup 2 in Linz on Sunday.
Jack Beaumont and Angus Groom won Britain's second gold of the weekend, with the women's four and men's eight both taking silver.
The women's pair of Rowan McKellar and Hattie Taylor secured bronze in a race dominated by New Zealand.
Britain won gold, silver and bronze in the Para-rowing finals on Saturday.
British Rowing director of performance Brendan Purcell said: "We're very pleased to come away from this very competitive regatta with seven medals, including two impressive golds."
Purcell also confirmed British Rowing will not be sending a full-strength squad to World Cup 3 in Lucerne, with preparations turning to the Glasgow 2018 European Championships in August.