Alex Gregory: Double Olympic champion retires from rowing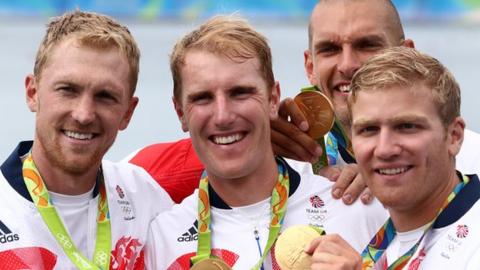 Two-time Olympic champion Alex Gregory has announced his retirement from rowing.
The 32-year-old was part of the men's four who claimed gold in Rio, having also been part of the team who won in London four years earlier.
He also claimed five World Championship golds in his 12-year career.
"My life as I've known it ever since I can remember has now changed forever and really, honestly, there's no coming back from this," he wrote in his blog.
"I feel now, after 32 years on this big blue planet, that I've reached that point in sport and much to my relief I'm satisfied, happy and content.
"There's probably more I could do but I've reached my limit and this is as far as I'm prepared to go."
George Nash, who was also in the victorious men's four in Rio, announced his retirement in November.