Frances Houghton: Three-time Olympic silver medallist retires from rowing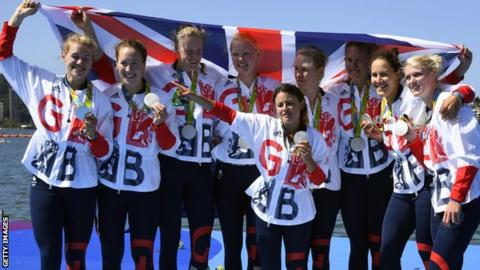 Britain's three-time Olympic silver medallist Frances Houghton has announced her retirement from rowing.
The 36-year-old competed in five consecutive Olympics in a 16-year career, winning silver in the quadruple sculls in Athens and Beijing.
At Rio 2016, Houghton was part of the crew who delivered Britain's first ever women's eight Olympic medal.
"Having achieved my goal of going to five Olympic Games, this is the right time for me to retire," she said.
Houghton, who made her Olympic debut in 2000, added: "To row at an elite level was my dream since the age of 11, and winning silver in Rio with such an inspiring, fun and motivated team was the perfect end."
In addition to her Olympic success, Houghton was part of four World Championship-winning crews in the quadruple sculls.