Heather Stanning confident she can combine army life with rowing
Last updated on .From the section Get Inspired
Olympic champion Heather Stanning believes she can successfully continue her army career alongside a bid to regain her place in the GB rowing team.
But she is back in training and will compete in rowing trials next month.
"I really enjoy both of them," Stanning told BBC Sport. "I'm not ready to give either up yet."
She added: "I'm definitely going to work at it and see how long I can do both rowing and the army for.
"I'm sure at some stage, something is going to give - but not in the near future. I'm going to hold on to both careers for as long as I can."
Stanning and Glover made history when they won Britain's first medal of the the London 2012 Games as well as becoming the first British female rowers to win an Olympic gold.
After the Games, Capt Stanning joined her Royal Artillery Regiment at Camp Bastion, Afghanistan.
She is a battery operations officer and focused on planning and managing the Army's unmanned aircraft, which provided intelligence for British and Afghan troops on the ground, while on tour.
The GB rowing team gave her a land-based training programme to work on to ensure she stayed in shape.
"I tried to do two sessions a day," added Stanning, who returned to Britain earlier this month.
"That would be anything from 30 to 90 minutes. I'd vary it so I didn't get bored, doing the rowing machine, spinning bikes and general gym work.
"It gets incredibly hot. The highest temperatures we got out there was 47C, and it was well into the 40s for a good month.
"So I'd try to train first thing in the morning and last thing at night, which worked well as I was doing night shifts.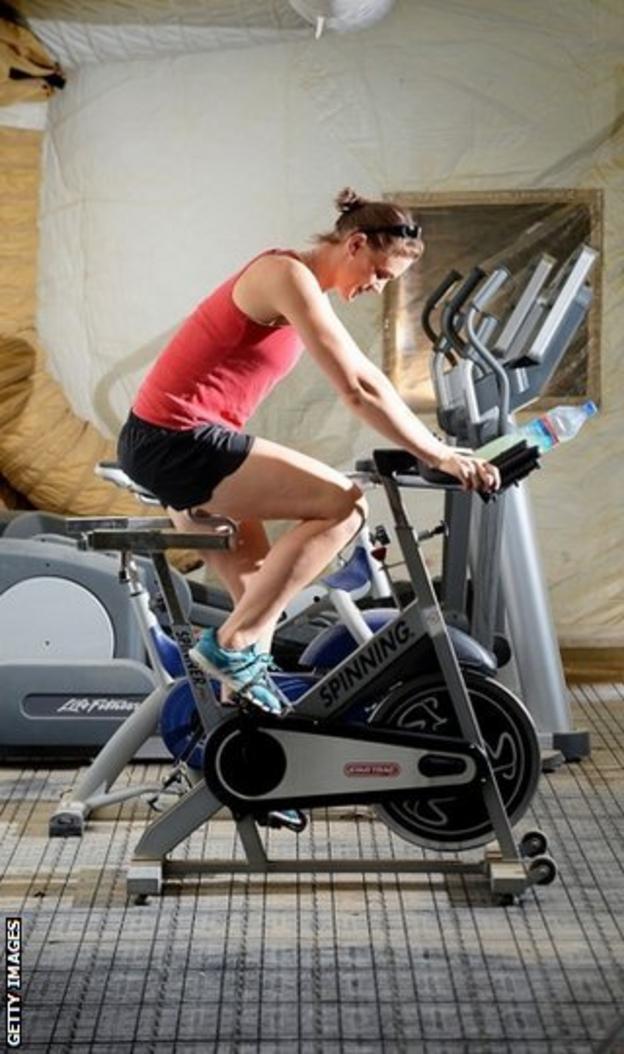 "But even then, it was well over 30C in the gym at eight in the morning. I'm lucky the gym was air conditioned, but there have been times when it went off as well."
While Stanning was in Afghanistan, Glover teamed up with Polly Swann to win gold at the World Championship in Korea in September and end the year unbeaten.
With Stanning returning, the trio will now face a battle for places over the next few years in the build-up to Rio 2016.
For now, Stanning, who only returned to training this week, is simply focusing on getting back in the squad.
"Having just come back from Afghanistan, it's more about the individual training than the crew stuff at the moment," said Stanning. "Winter training is about getting miles in the legs.
"At the moment, I'm not going to get too wrapped up in which boat I'll be in.
"The senior trials in April are probably the big test for me and then I'll focus on racing in the World Cups."
Stanning's first test will come at the second winter assessment trials in Boston, Lincolnshire on 14 December where rowers will go against the clock on a 5km course.
All senior rowers must attend if they wish to be considered for the team next season, unless they are excused on medical grounds.
The senior team trials follow at Caversham next April ahead of the European Championships in May.
You can watch the full interview with Heather Stanning when Inspire: The Olympic Journey airs on BBC One on Saturday, 30 November at 13:15 GMT.