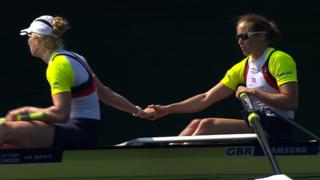 Glover and Swann win gold in Lucerne
Olympic rowing champion Helen Glover secures gold in the women's pair alongside Polly Swann at the Rowing World Cup in Lucerne.
Glover and Swann won in seven minutes, 1.39 seconds to hold off rivals New Zealand. The United States were third.
Available to UK users only.