Alex Partridge keen to avoid Olympic distraction
Last updated on .From the section Rowing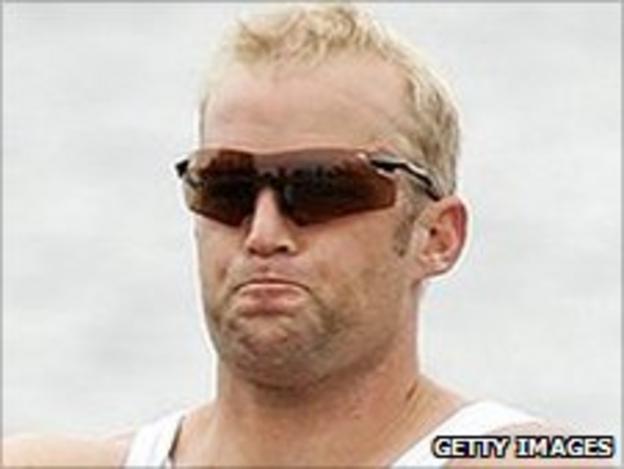 Oxford-based Olympic rower Alex Partridge says he is determined not to get distracted by the attention surrounding London 2012.
"It's distracting that everybody is so aware of London 2012, but we have to focus," he told BBC Berkshire.
"We have to get this year done first and put building blocks in for 2012."
The 30-year-old added: "Having done this for over a decade I know that once you're on the water, if you start focussing on the external factors you're just going to go slower and slower.
"You have really got to focus on yourself and the boat and each stroke and making that the gold medal-winning stroke."
Great Britain's rowing team, who are based in Caversham, Berkshire, withdrew from the World Cup in Hamburg earlier this month because of concerns over the E. coli outbreak in the area.
However, the squad return to action on 29 June at the Henley Regatta, and Partridge admits it could be the last time he races in the event.
"If I don't carry on rowing after London 2012, which is not certain, for me I think this will be the last Henley I'm going to do," he said.
"We won't be able to do Henley in the Olympic year because we'll be on the training camp, so for me this is going to be a really exciting time to compete."