Sheikh Ahmad Al-Fahad Al-Sabah: IOC member temporarily stands down after allegations
Last updated on .From the section Olympics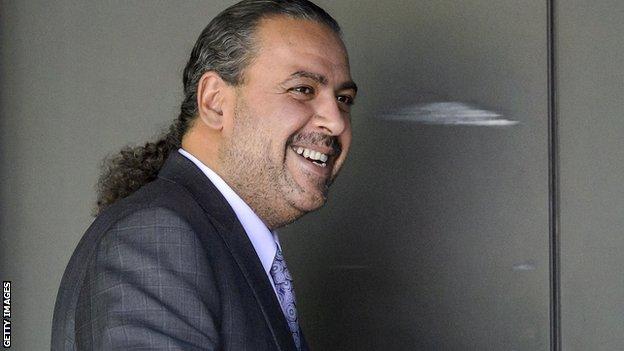 Sheikh Ahmad Al-Fahad Al-Sabah has temporarily stood down as an International Olympic Committee (IOC) member pending an ethics committee hearing into allegations of forgery.
He denies any wrongdoing in the case brought against him in Switzerland.
The Kuwaiti is in charge of Olympic Solidarity which controls how money generated by the Games is given to national Olympic committees.
The 55-year-old is considered to be a close ally of IOC boss Thomas Bach.
A statement from his spokesman said: "Sheikh Ahmad strenuously denies any wrongdoing in the legal case which has been brought against him in Switzerland.
"It is clear that the whole matter is based on allegations that are maliciously motivated by political factions within Kuwait since 2012 and the matter has already been reviewed and closed in Kuwait."
Last year, Sheikh Ahmad quit the Fifa Council after denying claims connecting him to a fraud case.
He was linked in media reports to Richard Lai, the Fifa audit and compliance committee member who was banned for bribery.