Olympics: Rio 2016 medals 'need replacing' - Games official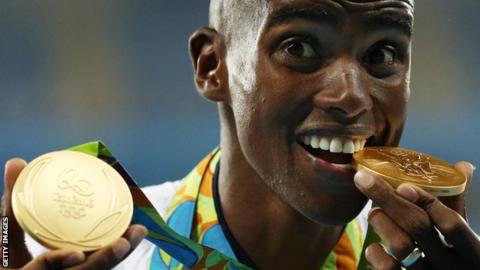 Some of the medals handed out at Rio 2016 have begun to flake apart and need replacing, according to comments made by the Games' communications officer Mario Andrada to the AFP news agency.
"We're seeing problems with the covering on between 6% and 7% of the medals," said Andrada.
"It seems to be to do with the difference in temperatures."
An estimated 2,021 medals were handed out to competitors at the Games last summer.
The problem is mainly with silver medals, which were made with 30% recycled materials as part of the Games' drive for sustainability.
The Brazilian mint which manufactured the medals has been tasked with replacing them.