BBC Sport - Paris v LA in Olympic bid - would loser in 2024 vote accept 2028 Games?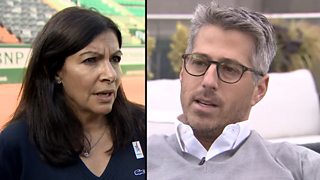 Paris v LA: Brinksmanship in 2024 Olympic bids
Paris mayor Anne Hidalgo and LA 2024 chairman Casey Wasserman tell BBC Sport's Dan Roan whether they would be happy to host the 2028 Summer Olympic Games if the 2024 event was awarded to their rival should an unprecedented double vote take place in September.
READ MORE: IOC: International Olympic Crisis?