Budapest 2024: Why does snub to International Olympic Committee matter?

By Dan Roan
BBC sports editor
Last updated on .From the section Olympics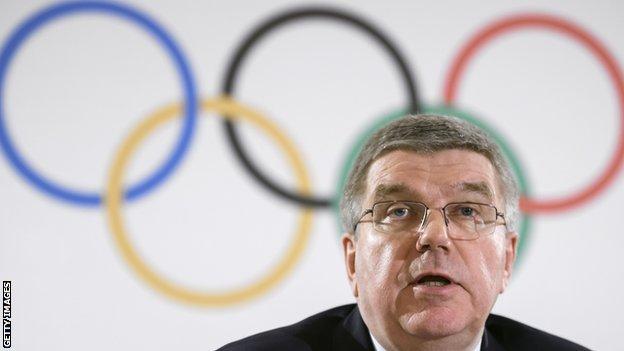 Back in September 2013 I interviewed an emotional Thomas Bach in Buenos Aires a few minutes after the German had become the most powerful man in sport.
The newly elected International Olympic Committee (IOC) president confidently told me that after a successful reign by his predecessor Jacques Rogge, the Olympic movement needed mere evolution.
But as we approach four years of Bach's leadership - and with fresh hosting, doping and corruption controversies affecting confidence in his organisation - the demands for an Olympic revolution are growing louder by the day.
The recent withdrawal of Budapest's bid to stage the 2024 Games - the fourth city to pull out of the race - is highly embarrassing for the IOC and seems to have left the Olympics at a crossroads, in desperate need of a new vision.
And the knock-on effects of this latest blow to Bach could be extremely significant: a possible double announcement of hosts for both the 2024 and 2028 Games; and perhaps making it more likely that the IOC takes the unprecedented step of banning Russia from the next Winter Olympics, if that is deemed necessary to restore credibility at this critical time.
Last two standing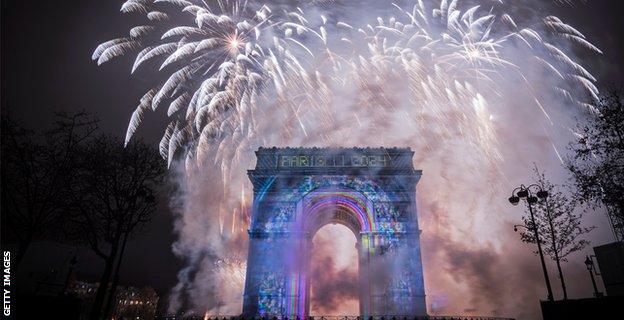 Despite reported opposition from within the IOC, it seems increasingly likely that when its members meet in Lima in September to decide which of the two remaining bidders, Los Angeles or Paris, is awarded the Games, the loser will be told it can host the following edition four years later.
This assumes the runner-up for 2024 will actually want to play host in 2028 of course - or indeed be able to. Neither is certain. Plans and partnerships for both bids are based on the cities hosting the event in 2024, and delaying these by another four years may not be possible. But with the IOC now admitting that without recent reforms it could have suffered the ignominy of having no bidders, it seems sensible to try to strike some kind of two-Games deal.
So, why are potential host cities turning their backs on the Games, and how much jeopardy is the Olympics really now in?
In 2014, after six cities had decided not to bid for the 2022 Winter Games - leaving just Almaty and Beijing to choose from - Bach hailed his Agenda 2020 reforms as the answer, designed to encourage flexible and cheaper bids from more potential hosts.
Yet three years on, here we are again, with just two bidders left for the 2024 summer Games. Earlier this month, a referendum in the Swiss canton of Graubuenden, which contains the cities of Davos and St Moritz, ensured there would be no bid for the 2026 Winter Olympics.
The recent bleak images of Rio's abandoned and crumbling Olympic venues already falling into disrepair, just a few months after they hosted the city's iconic but chaotic Games, has reinforced fears that the size and cost of the global mega-event is out of control and places too great a burden on host cities.
At the same time, in London, an investigation is now under way into the spiralling costs of the 2012 Olympic stadium, now approaching £800m.
Meanwhile, in Tokyo, there are renewed concerns that the budget for the 2020 Games could leap to £21bn, four times the initial estimate, despite recent effort to rein in costs, with the city's governor, Yuriko Koike, admitting she had no idea how much money will eventually be spent on the event.
No wonder, perhaps, that Boston, Hamburg, Rome and now Budapest have all rejected the chance to stage the 2024 Games.
The IOC has blamed local politics for the withdrawal of the Hungarian capital, although Bach will hope to turn it to his advantage and use it to strengthen his case for more reforms.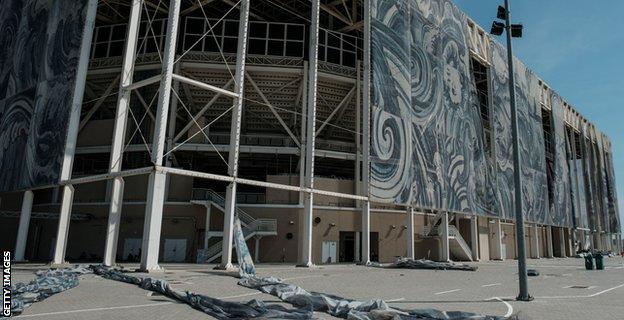 The IOC's fascinating dilemma
Bach's latest idea is a change to the rules to allow cities bidding for the second time to pay less than those making their first attempt. Bach told German magazine Stuttgart Nachrichten that it was unfair to judge Rio's Olympic legacy so soon, and urged critics not to underestimate the transport and environmental benefits the Games had left the Brazilian city, while also reminding them of the regeneration of east London in recent years.
So as they enter the final crucial few months of campaigning, which of the two remaining candidate cities are most likely to benefit from Budapest's withdrawal and get to run the first leg of a possible 2024/2028 relay?
Some observers believe it has merely reinforced Paris' status as favourites. Given just how hard it clearly now is to attract bidders from Europe, sponsorship expert Tim Crow argues that it is easy to see why the IOC would be loathe to risk further alienating more potential candidates by rejecting the iconic capital for a third consecutive time - especially for 2024, which will mark 100 years since Paris last hosted the Games.
Add to this the obvious consternation caused in some Olympic circles by US President Donald Trump's anti-immigrant rhetoric - and his recent travel ban - and Paris seems a logical choice.
Others disagree, however. Journalist Alan Abrahamson argues that the IOC must now turn away from government-backed bids based on large infrastructure or regeneration projects, where taxpayers often end up paying the price when budgets spiral out of control, and instead go for privately funded alternatives.
And that, he insists, means Los Angeles. Unlike in Paris, where 1.5bn euros of public investment is being spent on the construction of an athletes' village and a new aquatics centre, 97% of the American city's major facilities are already built, the kind of sustainability that Bach's Agenda 2020 is meant to be encouraging more of.
It has also not escaped attention that Etienne Thobois, the head of the Paris 2024 bid, was a key consultant for Tokyo 2020 - a bid whose original cost estimates now appear wildly optimistic. And at a time when the IOC is desperate to tackle ageing audiences, become more relevant among younger sports fans, and reboot the troubled Olympic brand, California's global reputation for digital technology and enterprise could make sense. It would also please the IOC's most lucrative broadcast partner, NBC, and its sponsors, most of which are based in the US.
In what is becoming a fascinating dilemma for the IOC, there are various other factors at play.
There is the possibility of anti-American resentment from some in the Olympic community at the US Anti-Doping Agency's (Usada) criticism of the IOC's failure to ban Russia from the Rio Games for state-sponsored doping. Usada is now one of the leading voices pushing for an overhaul of the anti-doping system, demanding a better resourced and independent World Anti-Doping Agency (Wada) with real sanctioning powers. A US congressional hearing recently questioned the IOC's medical and scientific director Richard Budgett on anti-doping, with some wondering if the scrutiny could harm Los Angeles' chances.
But could all that be offset by the possible election of far-right politician Marine le Pen in the French presidential election in May? And could the continued threat of terrorism in France also damage Paris prospects?
What next for Russia?
All will be revealed in Lima in September. But before then, an even bigger decision must be taken by the IOC - on Russia. Despite recent admissions from Wada that there may not be sufficient evidence in last year's damning McLaren report to bring sanctions against certain Russian athletes, and the slow progress of two separate IOC investigations into the scandal, many want the IOC to now do what they failed to do last summer and ban the entire Russian team from Pyeongchang 2018.
My understanding is that despite the obvious threat of a major rift with Russia if such a step is taken, the argument is finally gaining traction among the upper echelons of the IOC, and there is a growing acceptance that it could help demonstrate some leadership at a time when it desperately needs to restore credibility.
The samples of more than 100 athletes from Beijing 2008 and London 2012 have now shown up as positive in retesting, and dozens of medals have been stripped. The IOC is trying to show it has teeth after all, and it may conclude that banning Russia would be the ultimate way of proving the point.
All this comes at a crucial time for the IOC, a time of both opportunity and challenge.
On the one hand, it appears in rude health. Despite continuing concerns over China's human rights record, Bach recently hailed the signing of a ground-breaking six-Games partnership worth a potential $1bn with Chinese conglomerate Alibaba, another major boost to its constantly growing revenues.
The Olympic channel has now been broadcasting for several months, signing deals with 47 federations to televise their sports. Last week, the Sports and Rights Alliance welcomed the IOC's decision to incorporate human rights principles in its revised host city contract.
On the other, however, Bach has faced scrutiny for his organisation's role in the alleged ticket-touting scandal that saw Irish IOC executive Pat Hickey arrested in Rio and detained for five months.
And now an IOC ethics committee is having to look into allegations that vote-buying helped secure the 2016 Games for Rio after a French newspaper reported that a Brazilian businessman made payments to Papa Massata Diack, son of disgraced former IOC member Lamine Diack, just before the crucial vote in 2009, and that current IOC member Frankie Fredericks also received money.
Frederick denies wrongdoing, while Diack Jr has refused to comment. But with French police already investigating payments made by the Tokyo 2020 bid to an account linked to the Diacks, the list of Games tainted by allegations of corruption is growing.
It is against this backdrop that the IOC is now operating - and being judged.
Budapest's withdrawal from the race to stage the next Games is far from being the only headache it has to contend with right now. But at a time when the IOC's reputation is on the line, the ramifications of this latest snub could be felt well beyond its headquarters in Lausanne. And especially in Los Angeles, Paris and in Moscow.