Misha Aloian and Gabriel Sincraian lose Rio 2016 Olympic medals over doping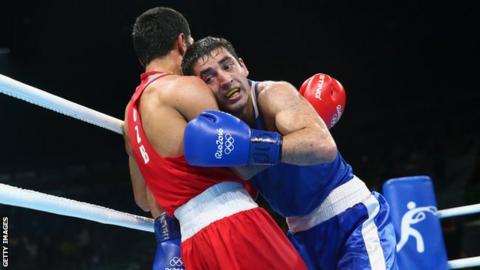 Russian boxer Misha Aloian and Romanian weightlifter Gabriel Sincraian have been stripped of 2016 Olympic medals after failing doping tests in Rio.
The Court of Arbitration for Sport made the ruling on Thursday.
Aloian, silver medallist in the -52kg event, failed a test for tuaminoheptane, a stimulant, and Sincraian, who won 85kg bronze, tested positive for exogenous testosterone.
Sincraian only returned in 2015 from a two-year doping ban.
It was announced he had failed his Rio test in October.
On Wednesday, doping sanctions against Russia were extended until further notice by the International Olympic Committee.
Their track and field athletes and weightlifters were banned from competing at Rio.