European Games 2019: Minsk, Belarus to host second edition of event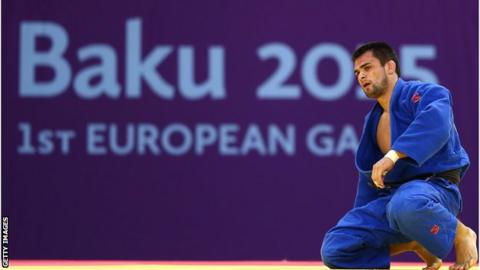 The 2019 European Games will take place in the Belarusian capital Minsk.
The Netherlands was originally chosen to stage the second edition of the multi-sports event, but pulled out days before the inaugural 2015 Games in Baku, Azerbaijan for financial reasons.
Minsk was the sole candidate for the 2019 edition, where about 6,000 athletes will compete across 20 sports.
Belarusian president Alexander Lukashenko told the European Olympic Committee to "count on Belarus".
"We are not a superpower but we pay a lot of attention to sport," he added.
Baku spent $1.2bn (£700m) preparing for its hosting of the first European Games.
Despite calls by the Danish Olympic Committee to postpone the decision due to a lack of clarity over financing, the motion was passed easily with 43 Olympic committees voting in favour of Minsk.
In 2018, Scotland and Germany will co-host the inaugural European Sports Championships - another multi-sports event.
The championships in Glasgow and Berlin is to feature athletics, cycling, golf, gymnastics, rowing, swimming and triathlon.