Rio Olympics 2016: Natalia Ishchenko and Svetlana Romashina retain title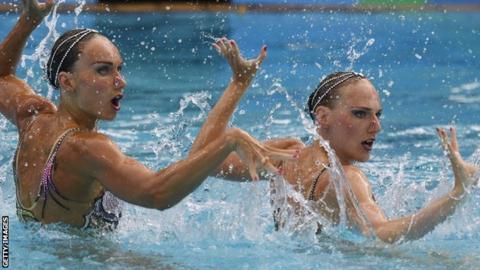 Russia's Natalia Ishchenko and Svetlana Romashina retained their Olympic title in the synchronised swimming duet.
The duo have now won gold in three successive Games, having also done so in the team event in Beijing in 2008.
Ishchenko and Romashina scored 98.533 for their superb free routine to finish with an overall total of 194.991.
China's Huang Xuechen and Sun Wenyan took the silver with a score of 192.368, and Japan's Yukiko Inui and Risako Mitsui won bronze with 188.054.
Russia have won gold in both the team and duet competitions at every Olympics since Sydney 2000.