Rio Olympics 2016: Grace Reid qualifies for 3m springboard final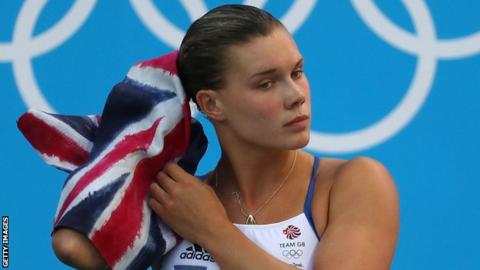 Great Britain's Grace Reid is through to the final of the Olympic women's 3m springboard event in Rio.
The 20-year-old scored 314.25 from her five dives at the Maria Lenk Aquatics Centre to finish 11th in the semi-finals and claim one of 12 places in Sunday's final (20:00 BST).
However, team-mate Rebecca Gallantree is out after finishing 20th.
"I haven't even thought about what I can do in the final," said Reid. "The main goal again is to enjoy it."
Meanwhile, Rio's main Olympic pool will be drained as part of major work to prepare for Sunday's synchronised swimming.
The larger pool in the arena turned green on Wednesday, a day after the diving pool had also changed colour.