BBC Sport - Rio 2016 Olympics: Sir Bradley Wiggins & Sir Chris Hoy talk Olympic medals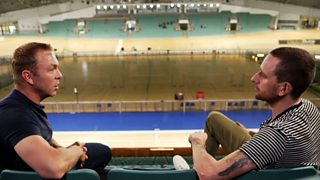 Sir Bradley & Sir Chris talk Olympic medals
Sir Chris Hoy chats to Sir Bradley Wiggins about his Olympic history. Both men have seven Olympics medal each but Wiggins is aiming for a record-breaking eighth in the team pursuit in Rio.
Watch full coverage of the 2016 Olympic Games across the BBC this summer.
Available to UK users only.