Rio 2016: Kenya removed from World Anti-Doping Agency's 'non-compliant' list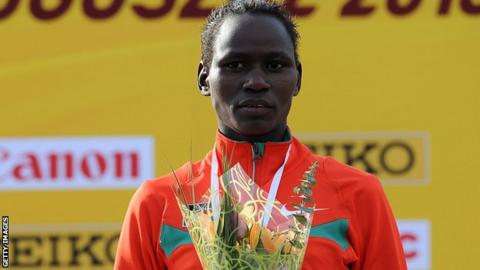 Kenya has been removed from the World Anti-Doping Agency's list of "non-compliant" countries.
Kenya twice failed to meet Wada's requests for anti-doping mechanisms to be put in place, with athletes facing special testing before the Rio Games.
Wada said new anti-doping legislation introduced by Kenya's parliament is "now deemed to be in line" with the 2015 World Anti-Doping code.
A provisional suspension for Kenya's anti-doping agency was also lifted.
More than 40 Kenyan track-and-field athletes have failed doping tests and been banned since 2011.