Olympics newsletter - The best of the action delivered every morning
Last updated on .From the section Olympics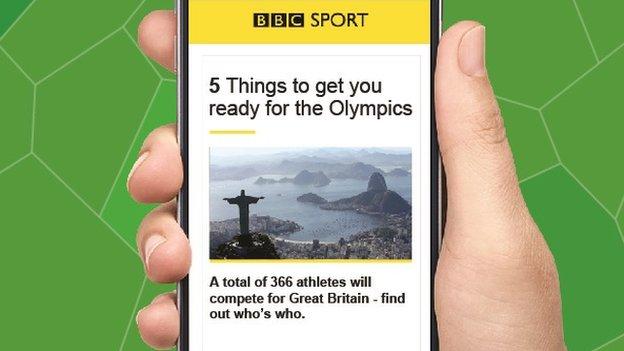 Want the best of the Olympics delivered to your inbox every morning?
We've revamped the BBC Sport newsletter to help you stay across all the best action from Rio.
We'll curate the best of the overnight action - the highlights, the funnies, the news and features, and bundle it all together in one easy-to-read email.
The newsletter will have everything you need to know about the last 24 hours in Rio, plus some great moments to enjoy with a morning cup of coffee.