BBC Sport - Russian anti-doping boss: Only clean athletes will go to Rio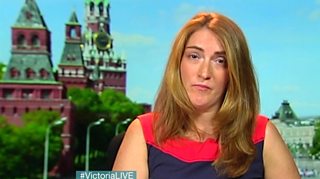 'Only clean Russian athletes will go to Rio'
The head of Russia's anti-doping agency, Rusada, says she can guarantee that only clean athletes will go to the Rio Games.
Following the country's doping scandal, the International Olympic Committee has left it up to individual sports' federations to ban Russian competitors - a decision criticised by the World Anti-Doping Agency and many athletes.
Anna Antseliovich told the Victoria Derbyshire programme they were "ashamed" and were "doing everything to change the system".