Paul Drinkhall and Liam Pitchford progress at Korea Open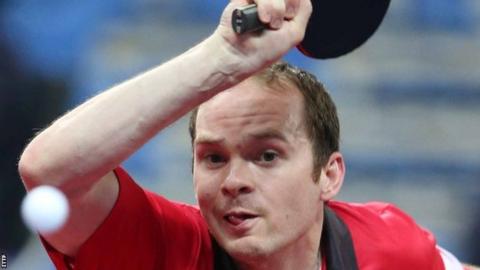 Great Britain's Paul Drinkhall and Liam Pitchford have reached the main draw at the Korea Open after coming through the final preliminary round.
World number 50 Pitchford and Drinkhall, ranked 56, are both in the British team for the Rio Olympics.
Drinkhall beat Anton Kallberg of Sweden and will now meet world number 11 Fang Bo of China on Friday.
Pitchford beat South Korea's Jonghoon Lim to set up a tie against world number 13 Youngsik Jeoung.
Fellow British player Sam Walker was eliminated in an earlier round.