BBC Sport - Rio 2016: Eric Liddell and Harold Abrahams inspire Chariots of Fire at Paris 1924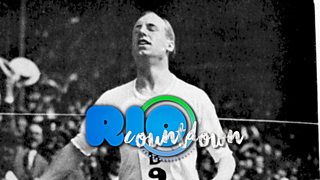 The medals that inspired Chariots of Fire
BBC Sport continues the countdown to the 2016 Rio Olympics with a look back at Eric Liddell and Harold Abrahams winning gold medals at the 1924 Games in Paris - achievements which inspired the film Chariots of Fire.
This video has no commentary.
Watch full coverage of the 2016 Olympic Games across the BBC this summer.