BBC Sport - Rio 2016: Smith and Carlos give Black Power salute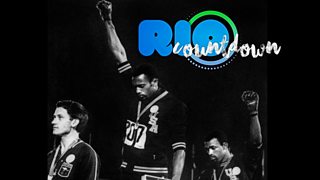 Smith and Carlos give Black Power salute
BBC Sport continues the countdown to the 2016 Rio Olympic Games with the moment Tommie Smith and John Carlos mount the podium at Mexico City in 1968, each wearing one black glove, in protest at their treatment back home in the United States.
Smith and Carlos had won gold and bronze in the men's 200m.
Watch full coverage of the 2016 Olympic Games across the BBC this summer.