UK Sport Rio 2016 funding defended by sports minister
Last updated on .From the section Olympics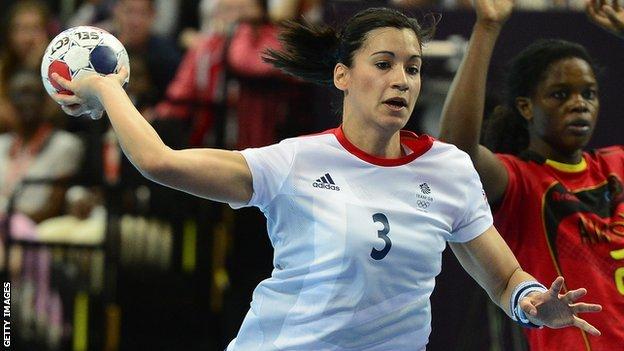 Sports Minister Hugh Robertson has defended UK Sport's decision to remove all funding for four sports in their Olympic 2016 programme.
A record £347m will be available for the four-year cycle to Rio, an 11% increase on funding for London 2012.
But basketball, handball, table tennis and wrestling will receive no money.
"The money has been distributed extremely fairly. UK Sport went into these budgets in considerable detail," Robertson told Sportsweek on 5 live.
"It's a remarkable achievement to have more money available for a cycle after a home Games.
"Traditionally the amount of money available is always cut because you need extra money in a home Games to invest in all the sports, whereas when you move into cycles other than your own you can just invest in those sports where you're going to win medals."
Eighteen sports had their funding increased and five had their budget cut in last week's announcement.
The Paralympic portion of the overall funds has risen from 16% of the total budget to 20%.
Robertson insists that those sports whose funding has been cut or removed can still receive some grassroots money from Sport England.
But he has called on the affected sports to copy the example set by hockey and gymnastics.
Robertson added: "They have to get themselves to the stage where they have a realistic chance of winning a medal and they will get funding again. It's a simple, performance-based decision.
"There are a number of sports that have been through this process in the past, notably hockey, which went bust and lost all its funding after their great success in the late 1980s, or gymnastics.
"They took a hard look at themselves, sorted out their system and came back really strongly in London.
"If you give money to sports that won't win a medal, you have to take it away from athletes that will. That's denying athletes in a sport like cycling the chance of winning a gold medal and that's not fair or right."