BBC Sport - Olympics 2012: Mhairi Spence on modern pentathlon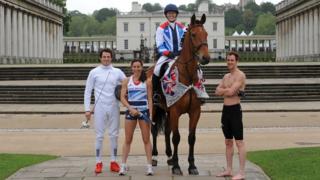 London 2012: Spence ready for challenge
World champion Mhairi Spence talks about modern pentathlon sport and her medal prospects at London 2012.
Spence talks about her Scottish roots and how she got involved in the multi-discipline sport as a youngster.
The Olympic women's modern pentathlon takes place on Sunday 12 August.
Available to UK users only.