London 2012: Muslim athletes balance sport and religion
By Feruza Rakhmonova
BBC Uzbek
Last updated on .From the section Olympics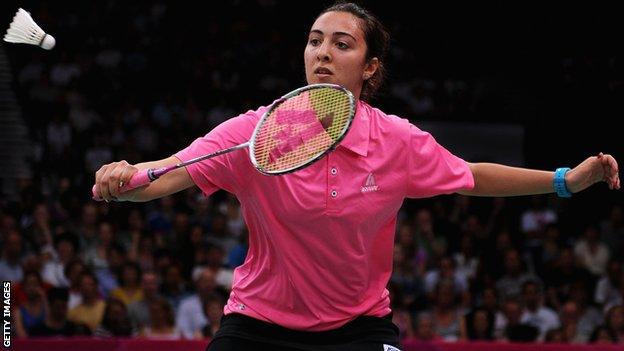 With the London games coinciding with the holy month of Ramadan, Muslim athletes have had to balance the requirements of fasting and Olympic competition.
Sport and religion have been mixing easily at the London Games. Pope Benedict XVI sent a message saying he hoped the Olympics would promote peace and reconciliation in the world.
The most senior Buddhist monk in the UK, Most Rev Bogoda Seelavimala, has taken charge of a shrine inside the Olympic village.
But the timing of the London games has thrown up a special challenge for Muslim athletes who are required to observe the month-long fasting from early dawn to sunset, meaning no food or even water should pass their lips during daylight hours.
24-hour dining
Given the special circumstances, different teams and athletes have made different choices. Some have postponed the fast, some observe it strictly, and others have chosen a middle way.
Hadia Hosny, a women's single badminton player in the Egyptian squad, explained that some athletes have decided that they won't fast on competition days.
"Egyptian athletes, most of them, they are only fasting on the days of practice [training]," she said. "But on the day they are competing, they skip fasting."
Beyond the personal decisions, Muslims have been well catered for in the Olympic Park. There's a good choice of Halal food at all hours of the day and night according to Hosny.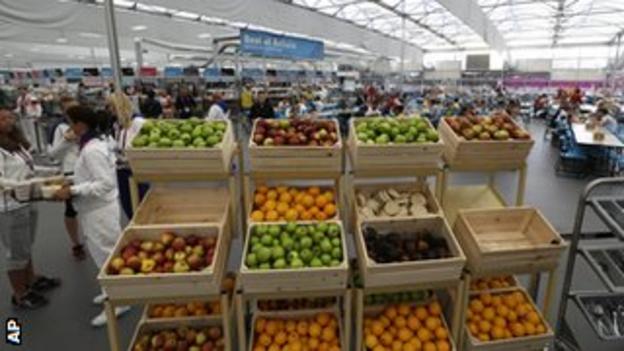 "The dining hall is open 24 hours, so people can eat at 9pm and also can have early breakfast at 3am," she told the BBC. "There is chicken halal, beef halal meat and there are dates which are special for this month because people break their fast on it."
The Olympic village and venues also have several prayer rooms, although Hosny did not seem to be aware of this, pointing out that everyone was praying in their rooms.
But the occasion of Ramadan during the Olympics has also been seized by the British Muslim community as a chance to welcome Muslim visitors and athletes.
Mosques and Islamic centres in London have been organising iftars, the evening meal which marks the daily breaking of the fast.
Salman Farsi from the East London Mosque in Tower Hamlets, said they have been serving hundreds of people during the iftar ceremony every day and that the mosque has hosted Olympic stars such as British hockey player Darren Cheesman and Palestinian 400m freestyle swimmer Ahmed Gebrel, among other international visitors.
"We've had lots of Muslims from different parts of the world coming to the mosque for prayer and for iftar," he said. "I've seen Malaysians, I've seen Indonesians, I've seen people from Morocco and Kazakhstan. We're in the heart of Tower Hamlets, a stone's throw away from the Olympic Park."
The area around the Games venues is home to 250,000 Muslims and dozens of mosques. But fears that the addition of over 3,000 Muslim athletes and many more visitors could bring congestion and traffic chaos around the mosques appear to be unfounded.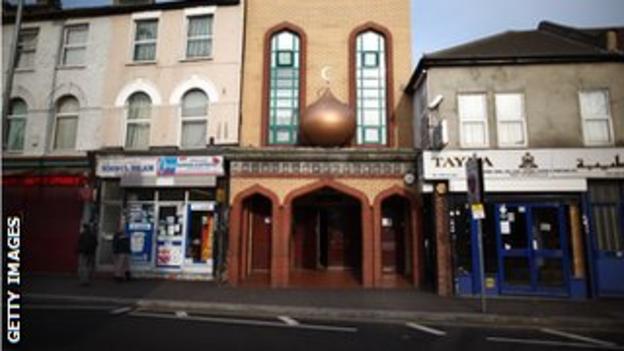 "Many expected there to be loads of traffic jams because during Ramadan we get people from all over different parts of our borough and even from outside boroughs coming here to pray because it is the biggest congregation," Farsi explained.
"There was a worry that public transport wouldn't be able to cope, but we haven't seen any major problems and everything is running smoothly."
The East London Mosque is part of the Iftar 2012 initiative run in conjunction with Olympic organisers to welcome and cater for visitors and athletes, to promote interfaith dialogue and invite people to experience the Ramadan Iftar.
Mosques have already welcomed the Somali as well as the Afghan Olympic squads.
Salman Farsi added that he and his colleagues are also rooting for the British team. "We support the men's rowing, we supported [cyclist Bradley] Wiggins, because we are based here. It is only fair for us to support Team GB."