Lynsey Sharp has mixed emotions after European silver
Last updated on .From the section Olympics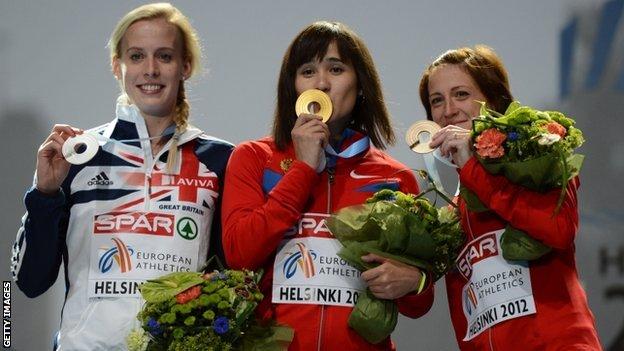 Lynsey Sharp admits to mixed emotions after her silver medal in the women's 800m at the European Championships.
In Helsinki, the Scot was 0.62 seconds short of the time required to guarantee a place in Team GB for the Olympics.
"I was really happy to get the silver medal, but obviously now I am thinking I am a bit gutted not to get the A standard," she told BBC Scotland.
"But we'll see what happens come selection on Tuesday. I will hardly sleep until then."
However, the 21-year-old is hopeful of selection for London 2012 despite just missing out on the 1:59.90 target as she finished with a new personal best behind Russia's Yelena Arzhakova.
Marilyn Okoro and Emma Jackson are the two Britons to have achieved A-standard times, but they finished fifth and seventh respectively behind the Scot at Saturday's UK trials.
"The selection is pretty complicated and it's completely out of my hands really," said Sharp.
"It's completely up in the air. I don't know what they're going to do.
"People are asking me if I am going to try to find a race this weekend to do the A standard.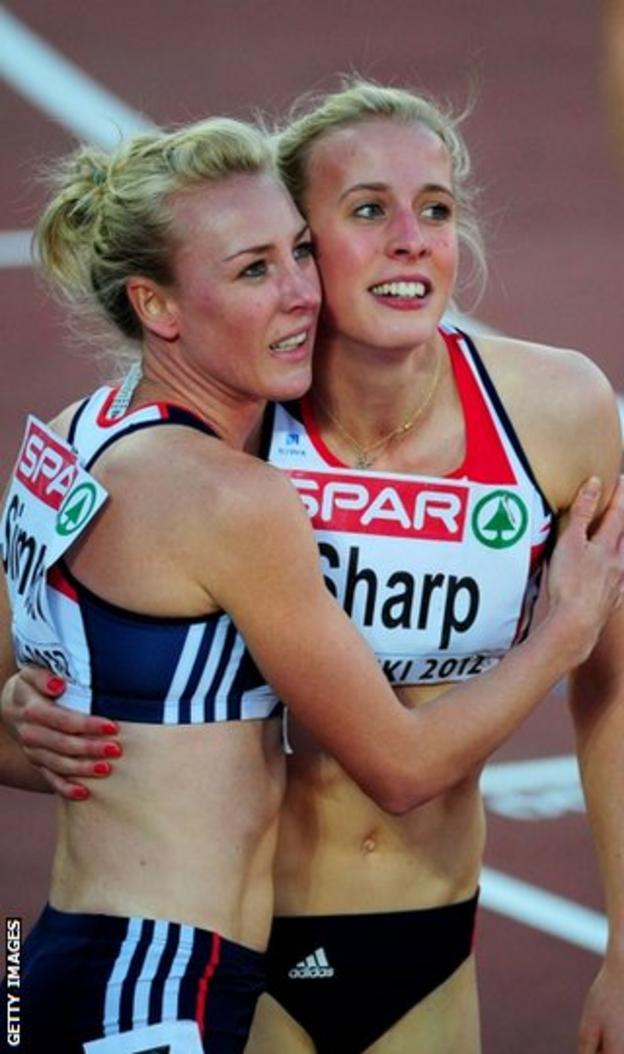 "But that's just a rash decision. I've done four races in a week and it would be a huge ask to run a PB, for example, tomorrow.
"So I think I've just got to sweat it out really and see what happens.
"It's up to the selectors to say who they think will do the best job at the Games, but I really feel I've given myself a good shot.
"I'm in good form and coming into good form and, come the Games, I'll be in the best shape of my life."
In Helsinki, Sharp matched the achievement of her father, Cameron, who took silver in 1982 in the 200m.
Her success also came days after she graduated in law.
"It's not been an easy year, but I'm happy to have got it out the way," she said.
"So far everything's gone to plan apart from reaching the A standard and I'm just looking forward to relaxing and just running."
Sharp vowed to come back stronger even if she is overlooked by the GB selectors.
"It is literally all I've thought about every day since I came into good shape last year and it would be absolutely amazing to be part of it," she added.
"And I feel I will be in really good shape come that time and I really hope it does happen.
"But, if not, I'm confident that I've got many years ahead of me in the sport."