50 worldwide contenders for 2012: Lee Korzits
From the section Olympics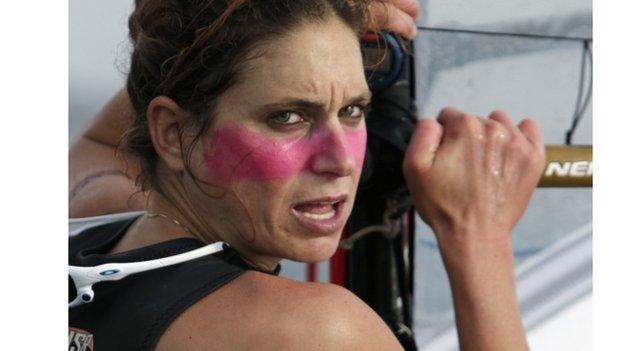 Sailing (windsurfing)
Born: 25/03/84
Career highlights
Korzits is aiming to become the first Israeli woman to win Olympic gold, having clinched back-to-back world titles in 2011 and 2012.
She became the youngest-ever winner of a windsurfing world title when she won the 2003 Minstral class in Cadiz aged 19, making her a hero in her homeland.
Career lowlights
She suffered a career-threatening freak accident during a 2009 photo shoot in Hawaii, when another surfer crashed into her. The impact caused two ribs to snap off her spine and she fractured a bone in her leg.
Doctors told Korzits she might never sail again, but she battled back - only to nearly drown at the 2010 European Championships in Poland when a competitor knocked her off her board.
Did you know?
Korzits grew up in the small town of Hofit, which comes from the Hebrew word for coast or beach.
She says she feels happiest when out at sea: "I feel the water in my veins," she says. "I get a silence on the water that I cannot get on land"