Mariana Pajón profile
Last updated on .From the section Olympics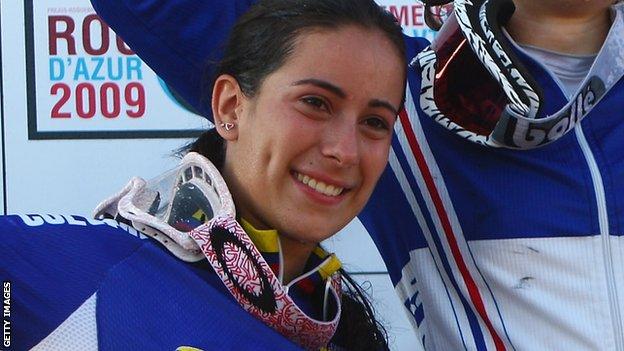 Cycling (Women's BMX)
Career highlight
Mariana Pajón claimed the UCI BMX World Championship title in Copenhagen, Demark in 2011. This was her highest achievement in a long career that began when she was 4-years-old.
In total, Pajón has won 13 world titles in different categories, nine Latin Americans and ten Pan Americans.
Career other
She was the flag bearer of the Colombian delegation at the Pan American Games in 2011.
Did you know?
Mariana has broken almost every bone in her body. Among her injuries are two fractures of her left wrist, fractured ankles (both) and collarbones (both).
Her latest misfortune occurred on the Olympic track in London, when she suffered from a bruised kidney after a fall in the final race.
Information provided by BBC Mundo