Great Britain's women in mix for hockey gold - Kerry
Last updated on .From the section Olympics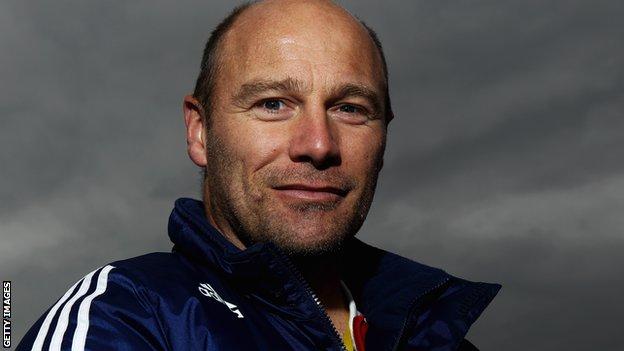 Team GB's women's hockey coach Danny Kerry believes his side have a chance of winning gold at the London Olympics.
He told BBC Radio Kent: "I think at home we've always played better. We've consistently been around the best in the world over the last two years.
"With the home crowd it might be that little per cent or inspiration to take us that extra yard. I definitely think we're in the mix for gold."
Next month the former Canterbury coach has to whittle his squad of 28 down to 16 members for the Olympics.
"We've trained incredibly hard with incredible focus," he added.
"It's the worst part of my job by a long, long way. There will be some very emotional conversations that happen when selection occurs.
"It doesn't matter how many times we've done it, it never gets any easier."
Three Canterbury women - goalkeeper Abi Walker, Natalie Seymour and Susannah Townsend - are all vying for places in the squad.
"Abi came to the Champions Trophy with us and had a good performance out there," Kerry continued.
"Nat has been a solid member of the squad for some time while Susannah is the new youngster on the scene.
"They're all pushing hard and are good people but I can't say any more than that."