London 2012: GB athletes receive Olympic tickets boost
Last updated on .From the section Olympics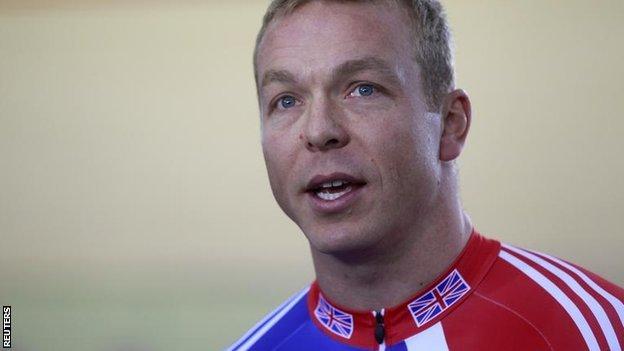 UK Athletics has said it will buy tickets to ensure British athletes' friends and families can watch them perform at the London 2012 Olympics.
Team GB competitors get two tickets for their first appearance from the British Olympic Association, and the option to buy two tickets for any other sessions.
But UK Athletics (UKA) has become the first national governing body to pay for those tickets through to the final.
The move comes exactly 100 days before the start of the Games.
UKA chief executive Niels de Vos said: "This is essentially a performance decision - the last thing we want athletes to be worrying about is the cost or availability of tickets for their mum and dad, boyfriend or girlfriend, husband or wife.
"But it is also about recognising that, without the massive support and sacrifice of friends and family, over many years, most athletes would never have made it to elite level."
Pole vaulter Holly Bleasdale said: "For me, having people close to me there and supporting me is a big boost. I always compete to my best when I'm at my happiest, so to hear this is great."
It is not known whether other governing bodies will follow the lead of UK Athletics.
Earlier this month David Hoy, father of four-time Olympic cycling champion Sir Chris, criticised the London 2012 ticketing process, saying he is struggling to get hold of tickets to watch his son compete.
He said: "I don't think athletes' families have been taken into consideration. It's not rocket science."