London 2012: Being favourite suits the experienced, says Steve Cram

By Steve Cram
BBC athletics commentator
Last updated on .From the section Olympics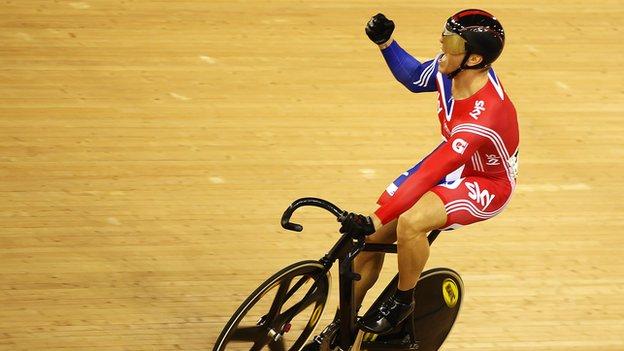 The media tend to make a big thing of dealing with the pressure of being the favourite before a major competition.
When I was competing I don't think I really thought about it, because you're so wrapped up in your own preparations, particularly so if you're a little bit more experienced.
When you walk into the arena - or the pool, or the velodrome, wherever it is - you get used to that expectation. If you've delivered results at the top level before you will be used to that kind of pressure.
Take Sir Chris Hoy, for example, who's locked in a battle with team-mate Jason Kenny for the sole sprint place in the British cycling squad.
Ahead of last month's World Cup at the Olympic Velodrome there were suggestions Chris wasn't up to the challenge, but he came out and rode brilliantly.
He's someone that knows his stature within the sport and has got himself back in shape again. And that's a fantastic place to be in.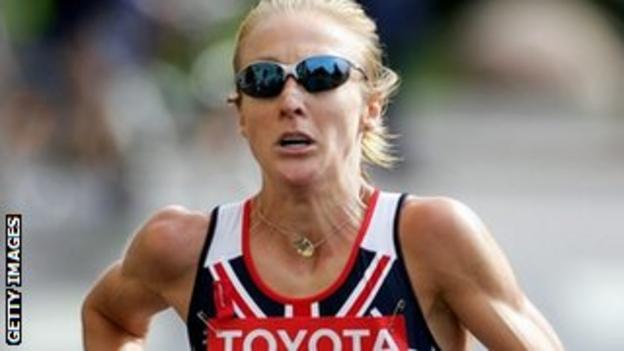 When it's someone who hasn't been a favourite before and is confronted with a chance to win something - that's when you really see what a person is made of.
It's like football players that have to take a penalty to win the shoot-out. They never normally take penalties, but suddenly there they are in the box having to score for their team to win the cup.
It was a similar situation for golfer Rory McIlroy at the Masters last year. He wasn't the favourite going in but was suddenly in a position to win a major for the first time and it all went horribly wrong.
Of course, he bounced back brilliantly to win the US Open. Having been through the process once he was ready to win when the chance came around again.
Over the years you hear stories of people saying they couldn't handle the pressure. Not everyone will cope - but I think that's because they're carrying the "favourite" mantle and they're not as prepared as they should be, not because they've buckled under the pressure.
Marathon runner Paula Radcliffe at the 2004 Olympics would be a good case in point. Anyone that was close to Paula knew she had a lot of problems going into the race but you don't go and tell everybody preparations aren't going well, so she remained as a favourite. She failed to finish her race.
In terms of 2012 Olympic preparations, it will be difficult for athletes to mask their form because they will be competing right up until the Olympics itself. If you're struggling, you're not going to be able to con people that you're in great shape.
On the flip side, it means you can be the one everybody else is having sleepless nights about, putting in performances just before the Games that make everybody sit up and go "he's on good form".
That can have a negative effect on your opponent because nobody wants to go into a Games struggling for form, wondering if it's all going to go right, trying to work out how to beat someone they've never beaten before.
Most athletes would prefer to go into any competition as the person to beat - it's a good position to be in.