London 2012: FA targets potential Team GB Olympics footballers
Last updated on .From the section Olympics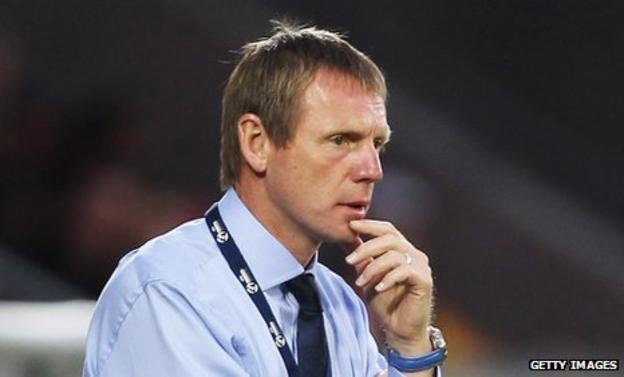 The English Football Association will write to every potential player for the Team GB football team - from all the home nations - this week.
The letters will ask the players if they are prepared to represent the side at the London 2012 Olympics.
The men's side will be managed by Stuart Pearce, while Hope Powell will be in charge of the women's team.
The English FA has already met with resistance over picking players from the other home nations.
Scotland, Wales and Northern Ireland reacted angrily when it was first suggested that their players could represent a Great Britain football team. They feared a GB team would damage their autonomy at Fifa.
The Football Association of Wales says it knew letters would be sent by the FA at some stage but no specific action will be taken in regard to the issuing of the letters.
An FAW spokesman has reiterated its stance that they do not want Welsh players to take part but conceded it was up to the individuals who are contacted to decide what they do.
He said: "It's down to the individual players. We won't sanction them if they do decide to play and we won't try and stop them."
The Scottish Football Association has a similar stance to the FAW, with no specific action planned against letters but no change in its stance on Team GB.
Britain - which is also sending a women's team to London 2012 - last competed in an Olympic football event in 1960.