London 2012 Olympics: BBC announces presenters
Last updated on .From the section Olympics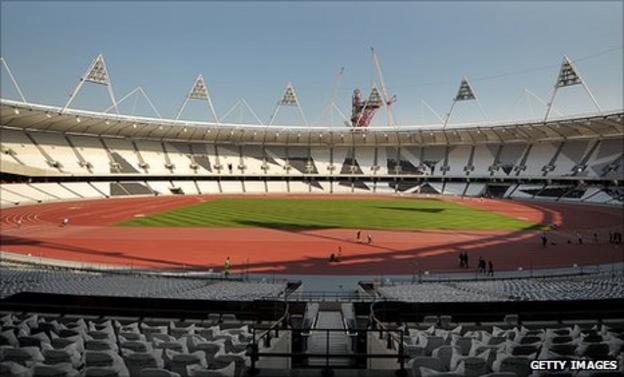 The BBC has announced its line-up of presenters for its coverage of the London 2012 Olympic Games.
The presentation team, which will be based in a studio or at the various venues, will front the comprehensive coverage throughout the Games on BBC One and BBC Three.
On BBC One breakfast time viewers will wake up to a combination of Bill Turnbull, Hazel Irvine, Sian Williams and Chris Hollins.
They will be followed by Mishal Husain from 0900-1130 (all times BST) with live sport venue presenters on site including: Clare Balding (swimming), Jonathan Edwards (athletics) and John Inverdale (rowing).
Continuing after 1130 through to 1600, the daytime presenters will include: Matt Baker (also on site at gymnastics), Clare Balding (also on site from diving, equestrian and swimming), Jake Humphrey (also on site from track cycling) and Hazel Irvine.
From 1600 each day, Sue Barker will pick up the reins before handing over to Gary Lineker for the evening show at 1900.
Gabby Logan will bring together the sport and late night events from across the UK from 2235 until midnight.
On BBC Three a combination of Manish Bhasin, Rishi Persad and Sonali Shah will welcome morning viewers and take them through the afternoon up to 1900. Jake Humphrey will anchor the channel between 1900-2300.
Huw Edwards will once again lead the Opening and Closing ceremonies.
The full BBC line-up including radio, TV reporters, TV commentators and TV pundits will be released at a later date.