BOA chairman Moynihan to defend anti-doping policy
Last updated on .From the section Olympics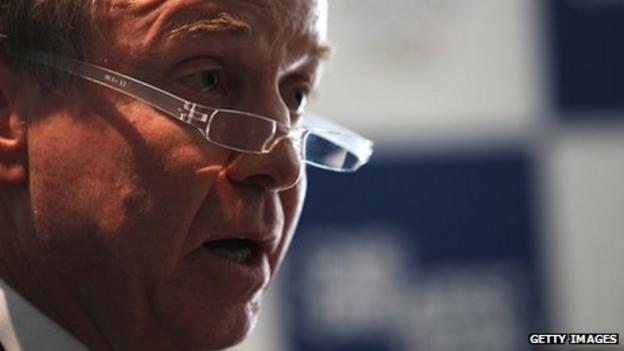 The British Olympic Association (BOA) will "vigorously defend" its selection policy in face of pressure from the World Anti-Doping Agency (Wada).
The BOA enforces a lifetime ban for doping offenders and is the only national Olympic committee to do so.
But Wada wrote to the BOA in October urging it to review its policy.
BOA chairman Colin Moynihan said: "The BOA wants to ensure the athletes' voice is heard and will vigorously defend any challenge to the selection policy."
He added: "It [the BOA selection policy] is a clear expression of the will and commitment of British Olympic athletes."
In October, the Court of Arbitration for Sport (Cas) ruled the International Olympic Committee's (IOC) own rule barring serious doping offenders was unenforceable.
Wada's remarks came after American 400m Olympic champion LaShawn Merritt, supported by the United States Olympic Committee, overturned a ban against competing at the Olympics, enabling him to defend his title in London next year.
The 25-year-old won his case after challenging the IOC's rule 45, which states that anyone banned for a doping offence for six months or more should miss the next Olympics.
Merritt was given a two-year suspension in 2010, later reduced to 21 months, for failing three tests for a banned steroid, but he argued that the Olympic ban went beyond Wada's sanctions of a maximum two-year ban.
The matter will be taken before Cas in order to secure clarification over the BOA's position of a lifetime ban for drug cheats.
In a statement read out at a press conference held after Wednesday's regularly-scheduled board meeting, Moynihan confirmed that the BOA will respond to Wada's challenge of their stance at Cas.
"That challenge is now before the BOA," added Moynihan.
"The BOA has received correspondence from the World Anti-Doping Association which confirms that it believes the BOA eligibility by-law is non-compliant with the World Anti-Doping Code.
"Of course, the BOA strongly disagrees."