Olympic sport this week
Last updated on .From the section Olympics
The last week has seen swimmer Ryan Lochte eclipse American team-mate Michael Phelps at the World Aquatics Championships and athlete Mo Farah continue his tremendous form at the UK Trials and Championships
Meanwhile Britain's Jamie Cooke set a modern pentathlon swimming world record at the European Championships on his way to achieving the Olympic qualifying standard.
AQUATICS
Swimmer Ryan Lochte was the standout performer at the World Aquatics Championships, which concluded in Shanghai on Sunday.
The American made history by setting the first world record since hi-tech polyurethane swimsuits were banned at the beginning of 2010. Lochte's time of 1min 54 sec in the 200m medley took 0.1sec off his own record and ensured he beat Michael Phelps for a second time at the championships.
Lochte ended with five gold medals - one ahead of Phelps, who took his overall World Championships tally to 26 golds as the United States topped the medal table.
Other highlights included a tearful Cesar Cielo powering his way to gold in the 50m butterfly, a week after the Brazilian was cleared to compete having tested positive for doping in May.
Britain's swimmers were unable to replicate their seven-medal haul from two years ago, but their tally of six medals included golds for Rebecca Adlington (800m freestyle), Liam Tancock (the non-Olympic 50m backstroke) and Keri-Anne Payne (openwater).
In diving, China won all 10 gold medals on offer as Tom Daley relinquished his 10m platform title, finishing fifth. Russia were unbeatable in the seven synchronised swimming events, with Natalia Ishchenko claiming six gold medals, while the water polo titles went to Italy (men) and Greece (women).
ATHLETICS
Double European champion Mo Farah won the 5000m at the UK Trials for the World Championships, but has announced he will focus on the 10,000m in Daegu.
Olympic 400m champion Christine Ohuruogu was beaten by Perri Shakes-Drayton, who also went on to win her specialist hurdles event. Olympic finalist Jeanette Kwakye put two years of injuries behind her to win the 100m, with Dwain Chambers victorious in the men's event.
World bronze medallist Jenny Meadows won her first national outdoor crown in the 800m, while heptathlon world number one Jessica Ennis produced a season's best of 6.44m in the long jump.
In the Stockholm Diamond League meeting, Vivian Cheruyiot of Kenya set the world's best 5000m time this year as she won in 14min 20.87sec.
World 800m champion Caster Semenya was only eighth in her race, while world and Olympic 400m champion LaShawn Merritt was second in his first race since serving a 21-month doping ban.
CANOE
There was disappointment for Great Britain's slalom canoeists, who came away from the Olympic test event at the Lee Valley White Water Centre empty handed.
The closest Britain came to a medal was in the men's C2 category where David Florence and Richard Hounslow thought they had clinched bronze, only for Germany's Marcus Becker and Stefan Henze to replace the British pair on the podium after they appealed successfully against a 50-second penalty.
British European bronze medallist Lizzie Neave was fourth in the women's K1, which was won by Melanie Pfeifer of Germany. The first phase of qualification for the 2012 Great Britain squad begins at the World Championships in Bratislava, Slovakia, on 7-11 September.
CYCLING
Britain's Shanaze Reade suffered disappointment in the BMX World Championships in Copenhagen, failing to progress from her semi-final after she struggled with a pedal at the start gate.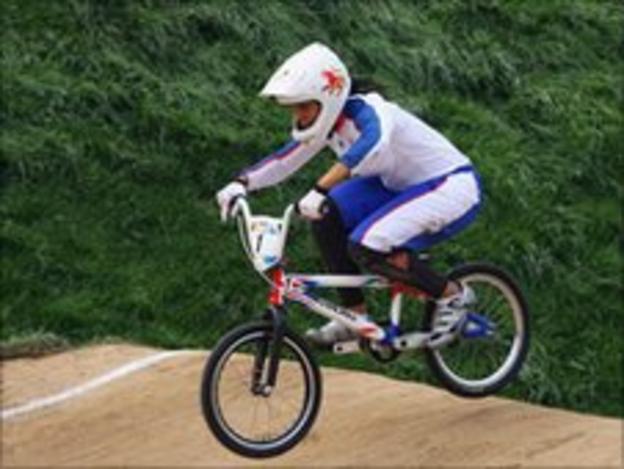 The defending world champion had won the time trial despite having initially withdrawn from the competition with a wrist injury. But she was left to watch the elite final from the sidelines as Colombian Mariana Pajon clinched the gold medal. The men's competition was won by Jaris Daudet of France.
Two-time Olympic gold medallist Julien Absalon of France dominated the mountain bike test event at Hadleigh Farm in Essex, in front of nearly 5,000 spectators. Canada's Catharine Prendel won the women's race.
EQUESTRIAN
Michael Whitaker has apologised to his Great Britain team-mates after withdrawing from an event at Hickstead following his involvement in a hotel disturbance.
Whitaker was not charged with any offence for his role in the incident, which involved other hotel guests, but the five-time Olympian will make a donation to charity by way of apology.
FENCING
Some of Britain's top fencers are to lose their funding following disappointing results at the 2010 World Championships and July's European Championships. Britain has not won an Olympic fencing medal since 1964.
JUDO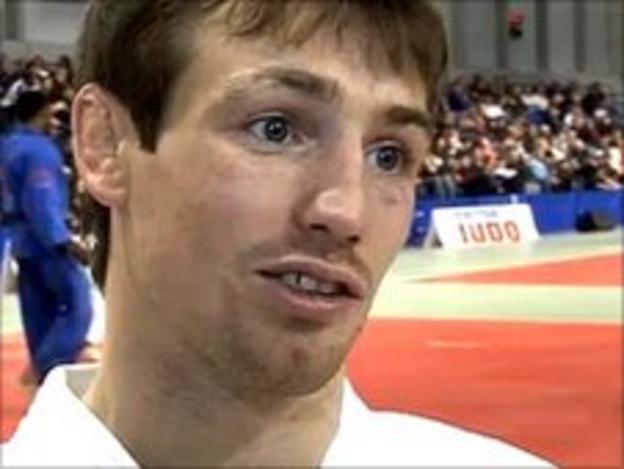 Craig Fallon has been selected for this month's World Championships in Paris. The former world champion recently returned after a two-year break and has stepped up to the 66kg weight category.
Euan Burton, Ashley McKenzie and four-time European champion Karina Bryant are also part of the 15-strong British squad for the event, which starts on 23 August.
MODERN PENTATHLON
Two of Britain's fast-rising pentathletes achieved the Olympic qualifying standard with top-eight finishes at the European Championships in Kent.
Jamie Cooke, 20, came fourth in the men's final, having eclipsed his own 200m freestyle swimming world record for a pentathlete. World junior number one Freyja Prentice then produced a good run/shoot to climb from 12th to eighth in the women's final.
Neither athlete is guaranteed a place on the British team for London 2012 as there are further opportunities for their team-mates to achieve the standard.
Russia's Andrei Moiseev was the men's winner, while Olympic silver medallist Heather Fell was down in 23rd in the women's event, which was won by world number one and Olympic champion Lena Schoneborn.
Archery: World Cup stage three, Utah, USA (2-6 August)
Athletics: Diamond League, London (5-6 August - live on BBC Two/online at 1830 on Friday and on BBC One/online at 1330 on Saturday. Live coverage on BBC Radio Five Live)
Sailing: Olympic test event: Weymouth and Portland International Regatta (31 July-13 August)
Shooting: European Championships, Belgrade (31 Jul-14 August)
Triathlon: World Championship Series stage six, London (6-7 August - live on BBC Red Button at 0830 on Saturday and on BBC Two at 1200 on Sunday)
This is the first of our weekly newsletters updating you with the headlines from the Olympic sports. BBC Sport is producing this document for its talent and production staff and we thought you might enjoy it too.