London 2012: Injured rower Frances Houghton's Olympic dream
Last updated on .From the section Olympics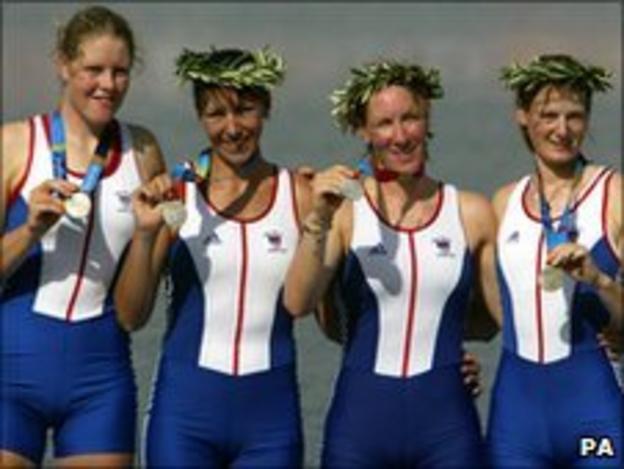 A rower who has failed to win Olympic gold on three separate occasions is hoping injury will not stop her fulfilling her ultimate ambition.
Frances Houghton started her career at the Dragon School in Oxford, aged 11.
She went on to take part in the Olympics in Sydney when she was just 19, finishing ninth in the double scull.
Since then she has won four World Championships and two Olympic silver medals in the women's quad sculls.
But despite making a remarkable comeback last November to win her fourth World Championship title, she has had a year dogged with health problems.
"I've been more injured than not injured," she said.
After a hip operation in April 2010 she was forced to take four months off.
Now she is training between five to six hours a day, seven days a week and has Olympic 2012 gold firmly in her sights.
"I want to stand on the middle podium and see my flag rise and sing the national anthem," she said.
"But there is so much more that goes into it than that. I want to have the best race I've ever had, I want to put everything together, I want to really test myself physically and row the best I've ever rowed technically."
At the Beijing Games in 2008, Houghton and the Great Britain team were favourites to win.
They led for most of the race but were overhauled by the Chinese crew in the last few hundred metres.
And although Houghton is unsure whether her past Olympic experiences have made her a better competitor, she is still determined to win in London.
"Sometimes when you get older you think a bit more about it and that can be a real advantage," she explained. "But it can also be more challenging as well, but I'm in this for a challenge."
Frances Houghton is BBC Oxford's featured athlete as part of 'Olympic Dreams' in the build-up to London 2012.