Olympic Dreams: Adam Burgess hopes to make splash
Last updated on .From the section Olympics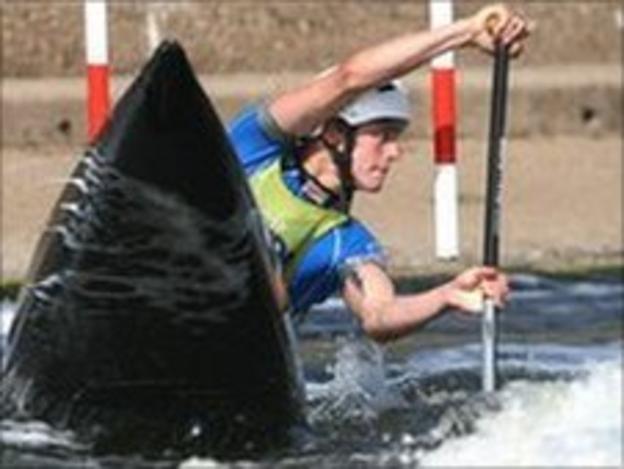 Adam Burgess has just turned 19-years-old and has his sights set firmly on qualifying for next year's Olympics.
The canoeist from Stone in Staffordshire knows it is going to be tough. There is only one place up for grabs and he is up against an Olympic silver medallist.
"I wouldn't consider myself to be the favourite to earn that place but I am a contender," he said.
"The two things it will depend on are the strength gains I can make over this winter to catch up with the others, and then delivering a run on the day."
Adam already trains two or three times a day, six days a week, but he has now decided to cut down his hours at Nottingham Trent University to focus on the Olympics.
He plans to move to London to spend more time paddling the new Olympic course at Waltham Cross.
"It's a fast, steep track and very difficult but it's very satisfying.
"It is very good. I'd say it's the best in the world. Everyone loves to paddle there."
The selection series will take place next May and Adam's main competition is likely to come from David Florence who won a silver medal in the last Olympics in Beijing.
Adam competes individually in the canoe slalom class known as C1. He is partnered in the C2 two-man canoe by Greg Pitt. They have been together for about 18 months and are currently ranked 3rd in the UK.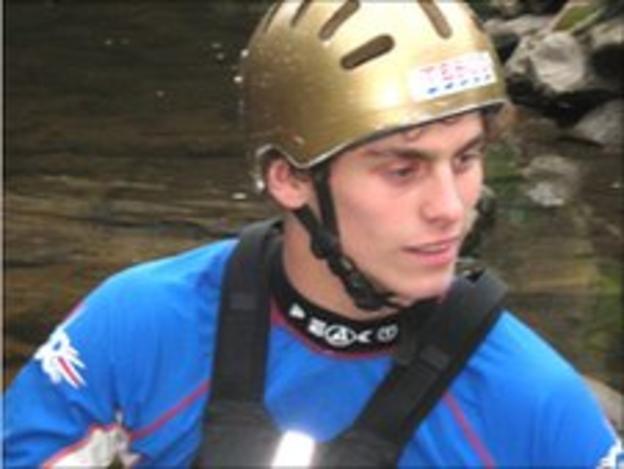 "I guess my C2 partner Greg Pitt was one of my role models when I first started.
"We also had five time world champion Richard Fox, who was from Stone, and he was an inspiration."
Adam has always been based at Stone and Stafford Canoe Club. He first went there when he was 11-years-old after the club forged a link with his school.
It is a very successful club and was once the home of Richard Fox, who dominated the sport in the 1980s, winning five individual world titles. Unfortunately for Richard, canoe slalom wasn't reinstated as an Olympic sport until 1992.
Outside of canoeing, Adam likes to cross train in other sports - climbing, running and swimming - to improve his fitness levels.
He also admits to being a huge football fan and supports Premier League team Stoke City.
Adam will be writing a monthly online blog for the BBC. Check this page for updates.